Dynamics NAV to Business Central Upgrade – Benefits, Challenges, and Next Steps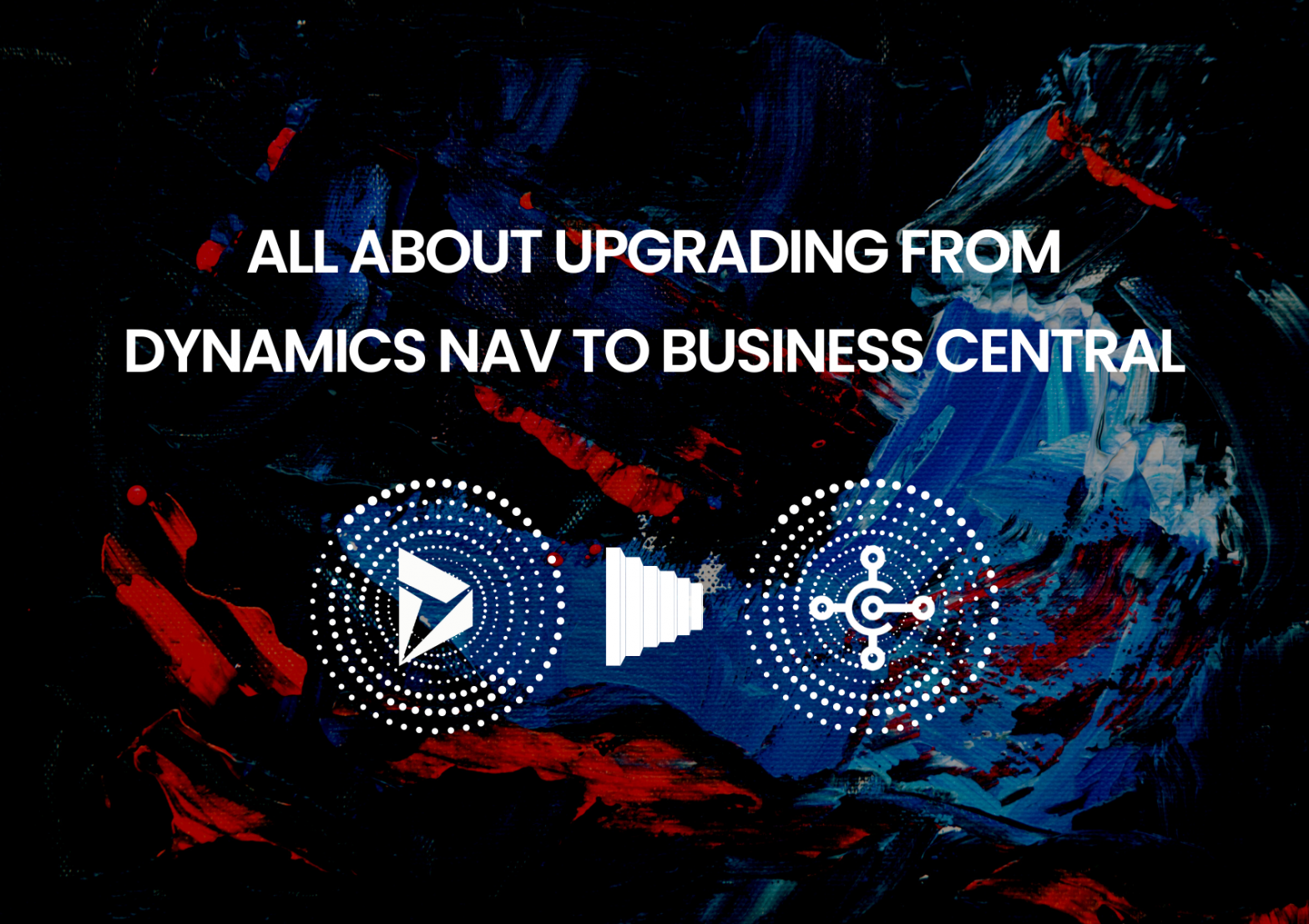 Microsoft Dynamics NAV (Navision) is a well-established enterprise resource planning (ERP) solution that has served many organizations for decades. As technology has evolved, Microsoft has introduced a cloud-based, modern ERP solution called Dynamics Business Central that builds upon the strengths of Dynamics NAV and adds new capabilities, such as improved scalability, enhanced security, and an improved user experience.
Upgrading from Dynamics NAV to Business Central can seem like a daunting task. Still, with proper planning and execution, it can be a smooth process that brings new benefits to your organization. Before upgrading Dynamics NAV to Business Central, here's all you need to know.
What are the Benefits of Dynamics NAV Upgrade to Business Central
Upgrading from Dynamics NAV to Business Central can bring many benefits to your organization, including:
Improved User Experience: When you upgrade Dynamics NAV to Business Central, you'll get a modern user interface that allows you to access information, complete tasks, and collaborate.
The new interface is designed to be more user-friendly, with intuitive navigation and real-time access to data.
Increased Scalability: Business Central is designed to scale with your business, making it easier to grow and adapt as your needs change. The solution is built on the Microsoft Dynamics 365 platform, which provides a secure and scalable foundation for growing organizations.
Enhanced Security: Dynamics Business Central is hosted in Microsoft's secure Azure cloud, which offers advanced security features, such as multi-factor authentication, data encryption, and 24/7 monitoring. These security features help protect your data and ensure that your organization complies with industry regulations.
Improved Integrations: Microsoft Dynamics Business Central includes native integrations with other Microsoft solutions, such as Office 365 and Power Platform. This makes it easier to connect your ERP system with other business applications and processes, such as email, collaboration tools, and business intelligence.
Real-Time Data Access: Dynamics NAV upgrade to Business Central offers real-time data access, allowing users to access the latest information anytime from any device. This enables teams to make informed decisions and respond quickly to changing business needs.
Automated Workflows: Business Central includes automated workflows that can help streamline processes, reduce manual tasks, and improve accuracy. For example, workflows can automate purchase order approvals, invoice processing, and other routine tasks.
Access to the Latest Technology: By upgrading to Business Central, your organization can use the latest technology, such as artificial intelligence (AI), machine learning, and Power Apps. These technologies can help automate processes, improve decision-making, and increase productivity.
Challenges of Upgrading from Microsoft Dynamics NAV to Dynamics Business Central
While you are considering upgrading Dynamics NAV to Business Central, it can bring many benefits to an organization; the process can also present some challenges. Understanding these challenges ahead of time can help organizations prepare and overcome them successfully.
Data Conversion
Converting data from Dynamics NAV to Business Central can be a complex process. Furthermore, the process becomes more excruciating if the data includes custom fields, tables, and reports. Ensuring that data is adequately converted and accurate can be challenging.
Customizations
Customizations made in Dynamics NAV may not be compatible with Business Central. So, before the Dynamics NAV upgrade, evaluate their customizations and determine which ones can be upgraded and which need to be recreated.
Integration with Third-Party Solutions
Integrating Business Central with third-party solutions can be challenging, especially if the solutions were previously combined with Dynamics NAV. Organizations must evaluate their existing integrations and determine which ones need to be updated or replaced.
User Adoption
Introducing a new ERP system can be a significant change for users, mainly if they are used to the look and feel of Dynamics NAV. Ensuring that users are appropriately trained and have access to the resources they need to use Business Central effectively can be challenging.
Upgrade Costs
Upgrading from Dynamics NAV to Business Central can be expensive, mainly if the upgrade includes new hardware, customizations, and integrations. To streamline costs, users must budget accordingly and plan for the costs associated with the upgrade.
Change Management
The upgrade process can be a significant change for an organization, requiring the involvement of multiple departments and stakeholders. Proper planning and communication are critical to ensuring that the upgrade is successful.
What Should You Do After You Decide to Upgrade from NAV to Business Central?
Upgrading from Microsoft Dynamics NAV to Business Central is a significant decision for any organization and requires careful planning and execution. The following steps can help ensure a smooth transition:
Assess your current system: Take stock of your current NAV setup, including customizations, integrations, and data, to determine what will need to be transferred or reconfigured in Business Central.
Plan your upgrade: Determine the scope of your upgrade, including any new features you would like to implement, as well as the timeline for the upgrade.
Choose a deployment option: Decide whether you will implement Business Central on-premises, in the cloud, or through a hybrid solution.
Prepare your data: Clean up your NAV data and ensure it is properly formatted and ready to be imported into Business Central.
Test the upgrade: Conduct a thorough test of the upgrade in a staging environment to identify any potential issues and make any necessary adjustments.
Train your users: Ensure that your users are properly trained on the new system, including any new features or changes in functionality.
Go live: Once you have completed testing and training, you can go live with your new Business Central solution.
Monitor and maintain: Regularly monitor your system to ensure it is functioning correctly and make any necessary adjustments to maintain optimal performance.
Working with a trusted partner with experience in upgrading from NAV to Business Central is essential to help ensure a successful transition.
To Sum Up
The right technology can significantly impact your business. Thus, you must hire the right Microsoft partner for a seamless Dynamics NAV upgrade.
If you are looking for a trustworthy team to upgrade Dynamics NAV to Business Central, DynamicsSmartz is the one. The Microsoft Gold Partner will ensure that no data is lost during the upgradation process, and you face no challenges whatsoever.