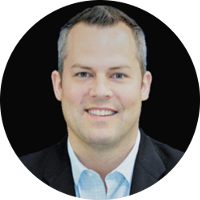 We would love to hear from you
Please fill out the form and I will get back to you within 48 hours of your request.
Looking forward to learning more about your business and to understand your specific processes and current systems.
Shawn Sauve,
VP of Sales & Global Dynamics Practice Lead
Dynamics 365 Business Central, Microsoft's ERP offering is a unified, scalable, end-to-end solution for managing all your business processes.
Dynamics 365 Business Central is a proven ERP solution providing a wide range of functions. Ensure business continuity with a comprehensive cloud solution that integrates sales, service, finance, and operations teams, allowing them to adapt more quickly and deliver unparalleled results.
Upgrade from basic accounting software or outdated ERP systems and transform the way you do business.
Why Microsoft Dynamics?
Don't let an accounting system limit your company growth.
What makes Microsoft Dynamics ERP better?