Top Challenges Homebuilders Are Facing

Job Scheduling
For remodeling contractors using outdated tools, making schedule updates at any time and anywhere seems impossible. Project and work efficiency is hindered as a result.

Cost Estimating
Are you beginning with every project from scratch? Do manual project measures take hours out of your day? Using the right tools that can automate this process will help you thrive.

Poor Communication with Subs
When your team lacks communication with your subcontractors, you will notice wasted time, decreased productivity and slipping completion dates. Using a strong solution will undoubtedly help to foster a healthier more productive relationship with your team and subcontractors.
Streamline your Homebuilding Business with Construction 365
Let a robust software add convenience to your CRM, Accounting, and Homebuilding projects

Simplified Project Management
Coordinating and scheduling the field and the office through an integrated cloud-based system will boost your revenues. Stay connected to your team and keep projects moving with Construction365.

Seamless Communication
Don't overspend on your project because of improper communication with clients and subcontractors. Access all project communication and document in a few clicks and promote a collaborative environment.

Focused Operations
We help you manage your business operations with efficiency. Keep your sales pipeline full by implementing the right software and ace every detail of every project.

Streamlined Finances
Construction365 allows you to manage your finances accurately, such as financial insights, reports, and payroll effortlessly, generating revenue for your homebuilding business.
Hear it straight from
our
Amazing Clients
More than 200+ projects have served successfully in 20 years and earned global recognition.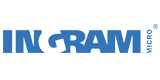 Frequently Asked Questions
Our software is built on Microsoft Dynamics Business Central, allowing you to fully utilize the platform's unique features and functionalities. It is designed to meet the remodeling project management and development requirements. You will be able to meet your project goals with streamlined processes.
Using the power of Microsoft Dynamics Business Central, you can manage site labor and subcontractors while communicating with homeowners efficiently. You can stay connected on all significant decisions and the progress of the project. It helps you manage your project, purchasing, finances and accounting, customer relationship management (CRM), effortlessly.
Indeed. Construction365 is designed to help you achieve your project goals and planning. You can create strategies for your project and make them available to all members of your team so that they can work in tandem with cloud solutions.
We keep it simple. You can request pricing through vendor quotes and convert easily to purchase orders and subcontract agreements while saving all documentation after attaching to your bids and project.
No, the affordability we provide is one of the most important reasons why our clients prefer and recommend us. It does not necessitate the purchase of costly third-party integrations or upgrades to meet your needs.
Ready to Elevate Your Business Growth?
Request for a Customized Quote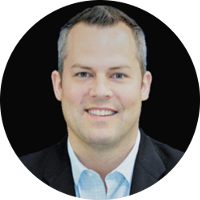 Start the conversation today
Please fill out this form and we'll get back to you as soon as possible.
We look forward to learning more about your business to understand your current system, processes and specific business needs.
Shawn Sauve,
VP of Sales & Global Dynamics Practice Lead