Key Challenges in the Financial Services Industry

Technology Upkeep
Implementing cutting-edge technology is critical to achieving business objectives and enhancing efficiencies.

Breach of Data and Cybersecurity
Due to the sensitive nature of their data, financial services are a prime target for cybercrime.

Observing Regulatory Compliance
Ensure that mechanisms are in place to keep up with constantly changing regulatory standards.

AI in System Integration
To streamline and eliminate errors, technologies such as Artificial Intelligence( AI) and Machine Learning (ML) are increasingly being integrated into corporate operations.

Outdated Banking Experiences
People have switched from in-person banks to modern online and mobile banking experiences.

Rising Operating Costs
Financial firms are witnessing greater operating costs as a result of rising economic variables.
Transform your Financial Services Business with Dynamics Business Central
Improve customer experiences and accelerate business growth with intelligent customer insights.

Asset Management
Business Central provides a 360-degree picture of your major financial advisers, clients, consultants, and other essential relationships, allowing you to maintain a consistent, customer-centric view of your business.

Private Equity
Dynamics Business Central assists Private Equity firms in increasing efficiency and intelligence across the investment lifecycle, from identifying and evaluating possibilities to raising funds and closing deals.

Financial Account Management and Reporting
Business Central provides access to all client financial transactions, accounts, and holdings, allowing you to generate custom reports tailored to your management team's specific needs.

Insurance
Business Central is a comprehensive solution that helps insurance firms manage connections with agencies, clients, brokers, and other partners.
Why Dynamics Business Central?
Dynamics Business Central is a cloud-based ERP solution for companies looking to improve financial visibility and modernize their operations. With Business Central, companies have complete financial control.
Business Central is a comprehensive financial management solution that makes planning and budgeting easier and more efficient for businesses.
Insights
Case study
Dynamics 365 Implementation for a prominent Rwanda based Commercial Bank
The client lacked proper documentation for previously implemented CRM solutions, whether managed or unmanaged.The client did not have a source code repository for the implemented third-party custom integration with their CRM and Core banking System API.
Download Case study
Whitepaper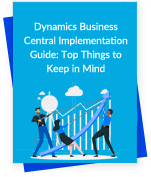 Download Whitepaper
Whitepaper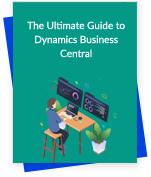 Download Whitepaper
Hear it straight from
our
Amazing Clients
More than 200+ projects have served successfully in 20 years and earned global recognition.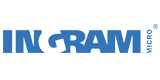 FAQs
Large, international firms can leverage the robust capabilities of Business Central for budgeting, project management, financials, and accounting.
Dynamics Business Central is a centralized solution for financial services organizations to manage client relationships and synchronize data, processes, and people. Your company can profit from a bespoke solution in the following ways:
All data is managed using a single cloud-based system.
Manage your customers' accounts, products, and services.
Adapt as your company expands.
Integrate with other Microsoft programs and third-party products effortlessly.
Increase departmental collaboration.
Decision-making is aided by complete business visibility.
Simplify regulatory compliance by establishing a standard format that can be quickly modified when laws and regulations change.
Analyze your consumers' interactions so you can properly respond to their demands.
Automate important functions and processes to eliminate repeated administrative tasks.
Take advantage of new opportunities.
The following are some of the key capabilities of Business Central:
Simplify financial management
Automate financial processes
AI-powered insights
Automated reoccurring billing
Decrease global financial complexity and risk
Manage growth effectively
Connect manufacturing to your financials
Business Central allows you to:
Bring all of your systems together via a central hub
Get deep, visible insights and comprehensive reports
Generates reports quickly and automatically
Flexible and scalable licensing model
Native integration with the Microsoft Ecosystem
Leverage Business Intelligence through Power BI
Ready to Elevate Your Business Growth?
Request for a Customized Quote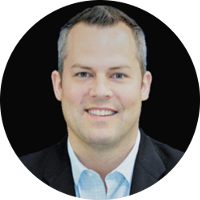 Start the conversation today
Please fill out this form and we'll get back to you as soon as possible.
We look forward to learning more about your business to understand your current system, processes and specific business needs.
Shawn Sauve,
VP of Sales & Global Dynamics Practice Lead