Software
Modernize your Field Service Operations with Dynamics 365
Get started with Dynamics 365 for Field Service to improve customer satisfaction and resource productivity.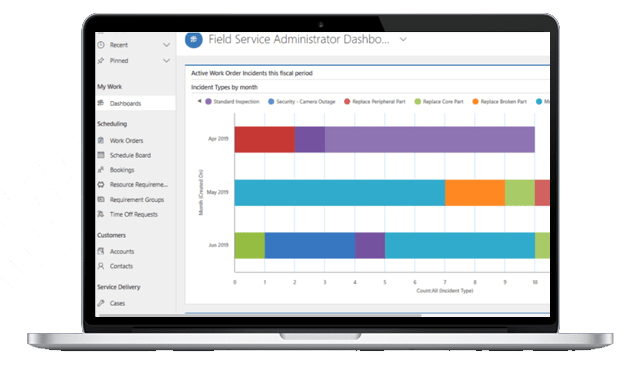 Microsoft Dynamics 365 Field Service Functionality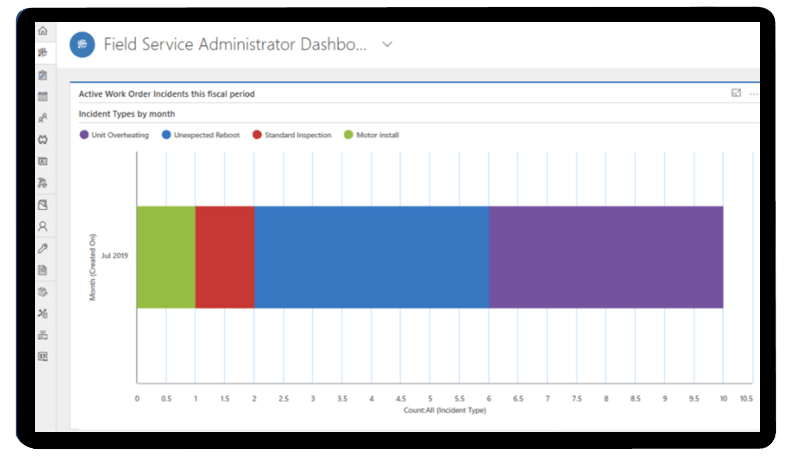 Enhanced Deliveries On Customer Service
Field service Dynamics 365 allows you to maintain consistency in operations by identifying any gaps in the services before it concerns your customers.

Improved Scheduling Experience
Optimize your resources to reach your customers in a timely manner and cultivate exceptional delivery experiences.

Go for a first-time fix
Introduce the right tools to your staff to create a service that is more reliable and trustworthy.

Empower Your Technicians
Get proactive service inspection on Dynamics 365 Field service with advanced features like loT(Internet of Things) and remote assistance.

Expand Overall Efficiency
Embedded scheduling features are designed to match service level agreements as well as predictive travel and work time goals, resulting in increased efficiency.

Connected Assets On The Go
Dynamics 365 field service provides access for you to monitor and customize asset locations and hierarchy data along with geofencing capabilities.
Optimized, Cloud-based Field service and Customer Solution
With the rising pace of digitalization, D365 Field Service offers automated self-service to your customers, allowing your technicians to focus on high-stakes case resolution. You can deploy enhanced field service solutions in the blink of an eye using IoT (Internet of Things), machine learning, and mixed reality capabilities.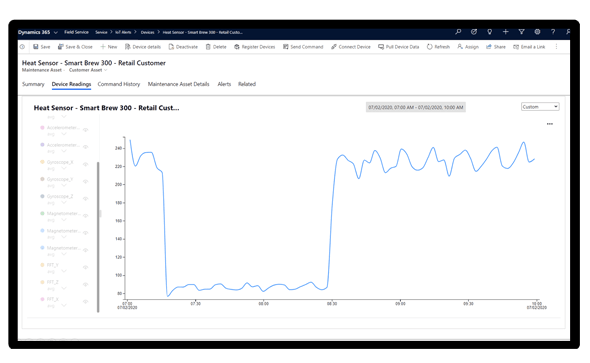 Deliver better results with IoT
Proactively troubleshoot and solve problems,allowing for a technician to be dispatched only when needed.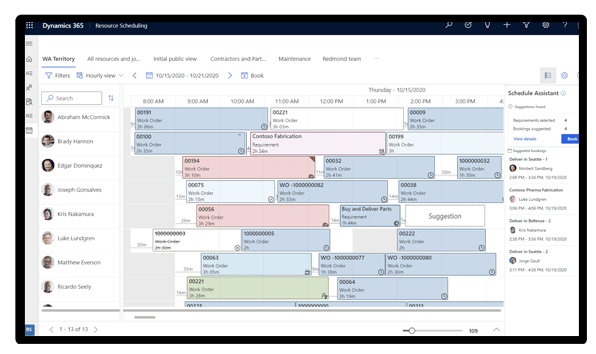 Helping your technicians to be more Efficient
Empower technicians with a 360-degree view of your customers with real-time guidance to enhance resolution time.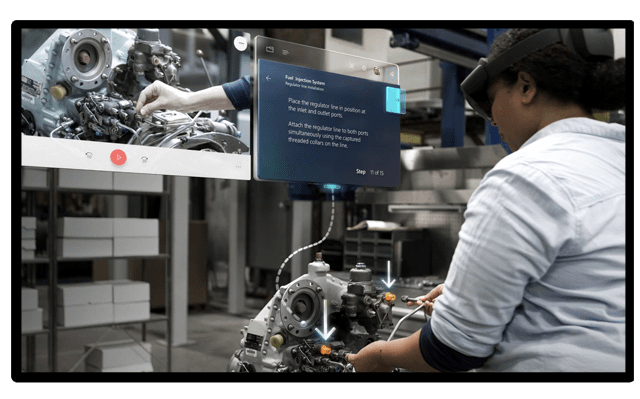 Optimize your Resources
Automate and enhance scheduling to get the most value out of your resources.
Dynamics 365 Field Service
Software for Smarter
Field Service
Focus on maximum Customer Satisfaction

Get consistency in deliveries with predictive and proactive data to avoid any service lag.

Maximize efficiency and productivity

Stay aligned with your productivity needs while keeping a check on your operations.

The Cloud is a Smart and Secure way to Operate

Full security and integration with market-leading tools like Outlook, Excel, and other CRM modules.
Discover Dynamics 365 Pricing and Licensing
Ready to Integrate Your Operations and
Transform Field Service