Top Challenges Heavy/Highway Contractors Are Facing

Overpaying Subcontractors
Understanding the project and communicating details to subcontractors to create estimates based on quotes requires careful consideration. Due to manual processes, many contractors end up paying more to subcontractors.

Managing Contracts
Contract management is challenging when it comes to efficiently managing earthwork contracts and bids. The unique nature of the industry makes it difficult for contractors to store all their contracts in a single platform and ensure easy accessibility.

Payroll Data Management
Managing working hours and payroll for project sites and office employees can be difficult when done manually. Using the right technology can help to automate the process while also ensuring data accuracy.
Elevate your Project Management with Construction365
Ensure safety, performance, and increased revenue for your heavy construction projects.

Track in Real-time
Get real-time insights into the project with easy accessibility to the dashboard. Maintain transparency with clients where they can easily track the progress of their project.

Transform your Management Game
Say goodbye to spreadsheets for managing business contractors and other project-related data with Construction365.

Improved Profitability
Profitability is the ultimate goal of any business, and you can achieve it by automating your processes. Let Construction365 handle all of your repetitive tasks.

Empowered Financial Decisions
With Construction365, you can improve your financial management in just a few clicks and make the best decisions for your company.
Hear it straight from
our
Amazing Clients
More than 200+ projects have served successfully in 20 years and earned global recognition.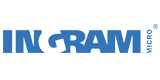 Frequently Asked Questions
Construction365 can take care of project management, resource tracking, and collaboration, improving efficiency and reducing errors for contractors.
Customer satisfaction is important to us. As a Microsoft Gold Partner, we guarantee to meet your software implementation and training expectations. We also provide a free consultation and demonstration of the software's capabilities. All you have to do is share your requirements with our experts, and we'll handle the rest.
Dynamics Business Central offers ERP and CRM solutions that enable you to manage your clients seamlessly on this powerful platform without any hassle. Break down data silos with improved accessibility using this integrated platform.
Construction365 powered by Dynamics Business Central is a robust solution that can transform civil construction businesses completely. It helps to connect data, processes and people, fostering a connected environment and completing the project within the agreed timeframe.
Yes, we ensure our clients understand the entire process of implementation along with complete training to the solution. We guide you through all capabilities and features, regardless of whether you are familiar with the use of software for heavy highway/civil contractors.
Ready to Elevate Your Business Growth?
Request for a Customized Quote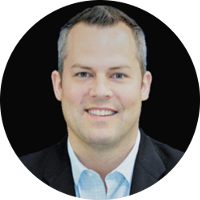 Start the conversation today
Please fill out this form and we'll get back to you as soon as possible.
We look forward to learning more about your business to understand your current system, processes and specific business needs.
Shawn Sauve,
VP of Sales & Global Dynamics Practice Lead