Key Challenges Mining Contractors Face

Process Gaps
Poor access to vendor data, field information, and inventory tracking leads to unnecessary project gaps and delays, costing you a huge amount, time, resources, and possibly your reputation.

Labor Shortage
The shortage of technically skilled labor – including mining geologists, project designers, and engineers, is one of the major concerns in the mining industry that's hampering profitability.

Technology Implementation
You can lose track of project deadlines, job assignments, and schedules if you use outdated tools and practices for your mining project.
Measure your mining project's success with Construction365
Make mining project resource management more accurate and efficient, and say goodbye to errors and inefficiencies

Gain Better Insights into Project Data
Ensure real-time accurate project data with Construction365, enabling you to keep track of every aspect efficiently.

Have Sight of your Project
Get a complete picture of your crew's resources, activities, and time sheet data. Maintain a timely schedule for completing your customer's project.

Accelerate your Revenues
With current accurate information. Better decision can be made quickly with our software to move your project forward and generate revenue faster.

Promote a Safety Culture
Mining projects are driven in harsh environments, so ensuring safety standards is crucial. Knowing quickly who is on your crew and their skill set is important to accomplish your tasks safely.
Hear it straight from
our
Amazing Clients
More than 200+ projects have served successfully in 20 years and earned global recognition.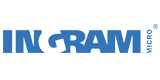 Frequently Asked Questions
Our platform is a perfect companion for mining contractors seeking a software solution. It is a fully integrated solution that provides essential project and financial management features for intensive crews and equipment.
Construction365 is powered by Microsoft Dynamics Business Central. It is a perfect solution for your ERP needs if you are in the mining business. With an integrated platform, you can manage everything from labor to equipment.
Be it planning, execution, accounting, or resource management, we've got you covered. Our platform offers unique features and functionalities that enable you to manage your entire project seamlessly. With a project management module, you can ensure timely execution and tracking of all tasks. Full visibility of labor crews, equipment as well as critical material order and deliveries.
Our software gives you added benefits and features to improve the overall approach to project scheduling. It can help handle tasks related to purchasing materials and equipment, accounting process, finances, billings, special job payroll requirements, progress billings and invoicing, and more.
Certainly. Construction365 is a solid platform that ensures seamless payroll integration from various third-party platforms. You can manage multiple rates per skill classifications, prevailing-wage requirements, and produce certified payroll reports using this robust platform.
Ready to Elevate Your Business Growth?
Request for a Customized Quote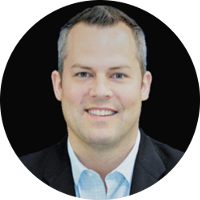 Start the conversation today
Please fill out this form and we'll get back to you as soon as possible.
We look forward to learning more about your business to understand your current system, processes and specific business needs.
Shawn Sauve,
VP of Sales & Global Dynamics Practice Lead