Software
Dynamics SL: Project-oriented ERP solution
Microsoft Dynamics SL is an ERP solution designed to address the unique business management needs of project, service, and distribution-driven organizations. With over 20+ years of industry experience, DynamicsSmartz is your safe haven for long-term Dynamics SL support and consulting services.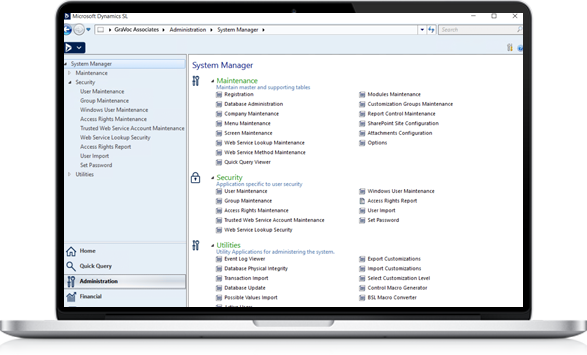 Upgrade to the latest version of Microsoft Dynamics SL
Enhance your business processes with Dynamics SL's advanced project management accounting solution that offers capabilities for financial management, distribution, field support, payroll, and more. Dynamics SL offers the features, performance, and ease of use that powers diverse companies around the world.
At DynamicsSmartz, we pride ourselves on delivering high-quality software support. Leverage our years of expertise and proven methodology to move to the latest version of SL easily.
Migrate Dynamics SL to Dynamics 365 Business Central
Migrate Dynamics SL to Dynamics 365 Business Central
If you are currently using Microsoft Dynamics SL, you might be wondering if your company's transition to Dynamics 365 Business Central cloud offering is really worth it?
Business Central does all that Dynamics SL does, only better and in a much more comprehensive manner, including budgeting, cash management, receivable accounts, financial reporting, and project accounting. Considering the breakneck pace at which our world and technology are transforming, it is no surprise that you should migrate to Dynamics 365 Business Central.
DynamicsSmartz Migration Toolkit: Seamless Migration from Dynamics SL to Business Central
Leverage the power of our Dynamics 365 Business Central Migration Toolkit to move through heaps of data and convert your Dynamics SL database to Business Central. At DynamicsSmartz, we make it our job to take away your stress when migrating and implementing a new system.
Sit back and let the Migration toolkit help you with a quick transition

Analyze
Our Business Central Migration Toolkit extracts your data from SL and enters it into your new solution. A re-implementation approach is ideal for organisations that want to make extensive improvements to processes and tools, regardless of what SL version they are on.

Convert
Inside the toolkit, Dynamics SL databases are converted to Dynamics 365 Business Central. Only the data that you specifically chose is converted; while some of your reports and customizations will carry over, most of them will need to be redeveloped from scratch.

Setup
There are no hard and fast timelines when it comes to migration, it depends on your Dynamics SL environment and the level of customizations you require. Once that is achieved, your data is all configured and ready to go.
How DynamicsSmartz Can Help
Not all Microsoft partners are the same; we go the extra mile to ensure client satisfaction. We provide your organization with an unparalleled mix of enhanced agility, reduced operating costs, improved performance, and growth across business functions.
Maximize your ERP investment with a Microsoft Gold Certified Partner
Software Implementation Resources
Microsoft Dynamics 365 Implementation: 5 Common mistakes and How to avoid them
To ensure a successful implementation and realize the key benefits, it is essential to choose the right partner and follow Dynamics 365 implementation best practices. There are several common mistakes that many organizations make when implementing Dynamics 365. These mistakes cannot be overlooked; our iterative delivery methodology reduces the risk of these errors during your CRM implementation.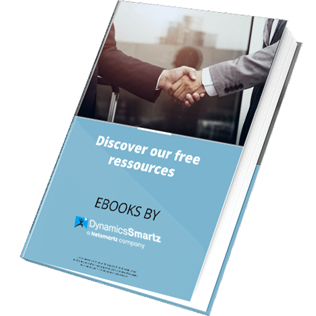 Ready to move to Dynamics 365 Business Central?