Key Challenges Solid Surface Countertop Contractors Are Facing

Inaccurate Documentation
Manual management of project-related documents, such as job contracts, subcontracts, and customer invoices, can hinder work efficiency and team productivity, resulting in project delays and inaccurate data.

Budget Allocation
Manually creating quotes and estimates for your solid surface countertop project can result in data inaccuracies and inefficiency in meeting project scope and goals. Using the right tool can help you save time and money.

Avoid Reworks
It's crucial to fully understand the client's requirements, otherwise delays, reworks, and frequent adjustments may occur. This can ultimately increase project costs, impact profitability, and lead to dissatisfied clients.
Upgrade your Business Operations with our All-in-one Solution
Let us assist you in growing your solid surface countertop contracting business digitally.

Keep Track of Every Aspect
Construction365 allows you to take control of all project activities for multiple projects running simultaneously without compromising on project quality and deliveries.

Automate Business Processes
Say goodbye to outdated software and get an automated solution that allows you to define jobs and create reminders, leaving no stone unturned on a regular basis.

Manage your Workforce Efficiently
Bridge the gap between office and site teams for seamless coordination. Achieve improved performance at any stage of the project lifecycle.

All-in-one Data Management
Manage project-related data and documents on a single platform. Also, provide easy access to data and let your team work efficiently and independently.
Hear it straight from
our
Amazing Clients
More than 200+ projects have served successfully in 20 years and earned global recognition.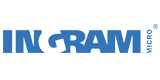 Frequently Asked Questions
Your search ends here. We offer robust software designed to meet the specific construction project management needs of all types of specialty contractors. Powered by Microsoft Dynamics Business Central, Construction365 allows you to control your project progress seamlessly while keeping a tab over finances.
We bring job quoting and planning features that allow you to manage labor and other resources. Also, the Timesheets feature can help you track project progress, actual job hours, and other productivity parameters to avoid unwanted expenses on labor resources and payrolls.
Construction365 offers a job material planning feature that ensures you keep track of material-related issues without hassle.
Certainly, our cloud-based platform gives you complete control over document management. All your data is safe and secure, and easily accessible across departments.
Indeed. If you are currently using a software solution that is lacking in accounting and reporting capabilities, it is recommended that you move to Construction365. Use the platform's many advantages to build a successful business.
Ready to Elevate Your Business Growth?
Request for a Customized Quote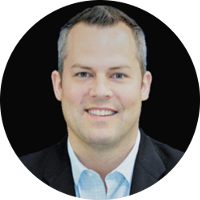 Start the conversation today
Please fill out this form and we'll get back to you as soon as possible.
We look forward to learning more about your business to understand your current system, processes and specific business needs.
Shawn Sauve,
VP of Sales & Global Dynamics Practice Lead