Key Challenges Petroleum Equipment Contractors Face

Excessive Paperwork
Contractors must maintain documents and contracts and receive approval from higher authorities. This eventually increases turnaround time and tons of paperwork in the office.

Implementing Practices
Petroleum equipment contractors are usually not up-to-date with the latest technologies. Digitizing operations would substantially assist contractors in thriving and meeting project objectives.

Team Management
Petroleum equipment teams are always on the go, doing several jobs in various locations. So managing projects in tandem with your team is crucial to deliver projects efficiently within the agreed timeframe.
Maintain Petroleum Equipment On Time, Every Time
Let us assist you in organizing and streamlining your operational processes

Get your Team Where They Need to Go
Construction365 offers real-time scheduling and quotation features that give insights into the job site, workforce, and more.

Better Manage Core Parts & Warranty Returns
Optimize the cost of parts and reduce expenses by keeping a track efficiently. Flexible billing allows you to quickly adapt the specific rules associated with warranty billing.

Leverage Better Visibility into Financial Reports
Construction365 allows you to eliminate data silos, drive collaboration, and optimize your petroleum equipment business efficiently.

Seamless Payroll Integration from Third-Party Platform
Managing payroll from a single integrated platform is of utmost importance for contractors You can make that happen with our solution and get things done.
Hear it straight from
our
Amazing Clients
More than 200+ projects have served successfully in 20 years and earned global recognition.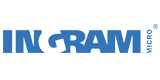 Frequently Asked Questions
Construction365 powered by Business Central is an easily scalable solution for petroleum contractors, with 20 years of construction expertise and the power of Microsoft's latest technologies. It transforms businesses, results in revenue recognition, and has the potential to uncover petroleum success.
If you are looking for professional software for petroleum contractors, Construction365 powered by Dynamics Business Central is ideal. Some essential capabilities that can benefit your construction business include scheduling, work orders, project management, job purchasing, quoting and proposals, job material planning, progress billing, subcontract management, change order management, and more.
Training, data migration, and continuing support are all part of our implementation services, and our construction and service professionals are here to help you with anything you need.
You can schedule a demo of Construction365 or call our construction experts at +1 647 696 4534 for a guided tour. Our solution is tailored to your specific business needs, and our experts will walk you through all of Construction365's features and capabilities.
Ready to Elevate Your Business Growth?
Request for a Customized Quote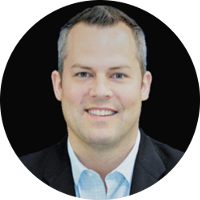 Start the conversation today
Please fill out this form and we'll get back to you as soon as possible.
We look forward to learning more about your business to understand your current system, processes and specific business needs.
Shawn Sauve,
VP of Sales & Global Dynamics Practice Lead