Key Challenges the Civil Construction Industry Faces

Productivity and Profitability
Being the least digitized sector, contractors face immense challenges due to manual processing of repetitive tasks such as job quoting, progress billing, workflow management, leading to poor productivity and profitability.

Document Management
Managing documents such as contracts, bids and quotations takes a toll on your regular work procedures. Using spreadsheets hampers work efficiency and requires more labor.

Project Estimation
Unit costing analysis from the original projections throughout each project is necessary for cost estimation for earthwork firms. Both adhering to the timetable and the weekly budget are crucial.This ensures better relationship with stakeholders.
An all-in-one Robust Solution for Civil Construction
Powered by Dynamics Business Central, Construction365 manages construction projects efficiently. Construction processes can be managed from start to finish with a comprehensive set of functions.

Job Cost
Monitoring risks, variations, and predictions are necessary for successfully managing a project's finances. Project managers can maintain timeliness and cost control by accurately documenting budgets, modification orders, and estimate at completion changes.

Job Material Planning
Keep track of the genuine resources and supplies needed for jobs. Manage items by required dates, automate purchase suggestions to ensure you always have enough inventory, and generate reports for a single work or a collection of jobs.

Project Management
Control and manage budgets, budget changes, contracts, change orders, vendors, and subcontractors on a task-by-task basis using Construction365, an all-in-one solution.

Timesheets
Quickly filter timesheets by job or resource after recording hours and rate tables. This will help project managers to keep track of labor and productivity efficiently.
Hear it straight from
our
Amazing Clients
More than 200+ projects have served successfully in 20 years and earned global recognition.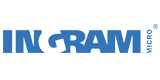 FAQs
The information required to manage budgets and track progress is available in Construction365, where you can carry out typical project management actions like defining work and scheduling a resource. By utilizing timesheets, you can keep track of both employee and machine hours for the project.
Robust and Flexible Financials
Mobile Cloud-Based Solution
Robust Construction Accounting
Equipment Management
Material Management and Fabrication
Sophisticated Scheduling
Field Service
Subcontract Management
Billing
Powered by Dynamics Business Central, Construction365 is an intelligent cloud solution that gives you a complete view of your construction company and empowers you to expand your business confidently.
Material production and management
Construction365 allows workers to get more efficiency out of all movements while also being able to lift, carry and pull more.
Sustainable building
Construction365 offloads your paperwork and gets you significantly digitized, allowing you to leave a lot of manual processes behind and focus precisely on what you need for success.
Raised virtual reality
Virtual reality can take construction processes to extraordinary levels. With Construction365, managers can have a detailed overview of the whole project and plan ahead.
Control over documents
Documents are fundamental to the success of any venture. With Construction365, it becomes easy for your staff to access and share information from a single location, whether on-site or in the office.
Construction365 offers a raft of benefits. It not only aids in increasing business but also considerably promotes client happiness, customer relations, and profits.
Gets you more projects
Builds better client relationship
Organizes your processes
Keeps you up-to-date
Ready to Elevate Your Business Growth?
Request for a Customized Quote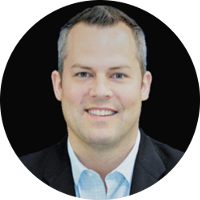 Start the conversation today
Please fill out this form and we'll get back to you as soon as possible.
We look forward to learning more about your business to understand your current system, processes and specific business needs.
Shawn Sauve,
VP of Sales & Global Dynamics Practice Lead