Top Challenges faced by Painting Contractors

Schedule and Timeline
Most contractors work on multiple projects at once because of their busy schedules. Having too many projects at once, they are unable to complete them on time and within budget.

Tracking and Procurement
Paint is a highly specialized and resource-intensive industry. Keeping track of paint and supply purchases while keeping costs down is essential for generating profits.
Maintaining Workplace Safety Standards
The paint industry is highly regulated, painting contractors must keep their employees operating safely during work conditions and manage subcontractors to follow these safety standards as well.
Boost Revenue and Operational Efficiency with Construction365

Process Integration
Construction365 integrates scheduling, bookings, and accounting into a single dashboard for easy access.

Job Costing and Invoicing
Any field service organization must have job costing and billing as essential components. Using pre-made templates, Construction365 creates job estimates and invoices, saving you time.

Project Management Dashboards
The work of a painting contractor involves numerous moving elements. With an advanced project management dashboard, you can track your team's progress, create tasks and allocate them to the right contractor.

Scheduling Tools
Another crucial aspect of running a painting business is scheduling your team. When everyone's schedule is accessible in one place, you won't double book your teams or forget appointments with clients.
Hear it straight from
our
Amazing Clients
More than 200+ projects have served successfully in 20 years and earned global recognition.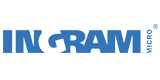 FAQs
Painting contractor software is used by business owners and their painting staff to plan and coordinate day-to-day operations. This entails a single platform for customer management, quoting, planning, dispatching, tracking time, billing, and payments. The software enables painters to function more efficiently, provide better customer service, land more jobs, and expand their clientele.
With Construction 365, generating estimates and quotations is quick and simple. You can save line items by producing personalized, professional quotes.
With Construction 365, you can reduce manual work and keep your team on the same page. Each project will be scheduled, personnel and clients will be notified, and bills will be sent out once each project is completed. Recurrent tasks are made easier by Construction365.
Ready to Elevate Your Business Growth?
Request for a Customized Quote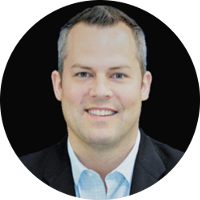 Start the conversation today
Please fill out this form and we'll get back to you as soon as possible.
We look forward to learning more about your business to understand your current system, processes and specific business needs.
Shawn Sauve,
VP of Sales & Global Dynamics Practice Lead