Key Challenges HVAC Contractors Are Facing

Scheduling for Jobs
Managing service calls can result in the loss of customers and revenue. To meet the high expectations of busy months, having a solid solution for optimizing your schedule will be beneficial.

Resource and Supply Planning
Managing resource and supply planning can be difficult. This involves ensuring that you assign proper tasks for specialized equipment and materials that are available on-site within the specified time.

Competitive Market
Streamlining your business processes and workflows can be stressful, but it is the only way to survive the competition. Having the right technology tools in place can help you stay one step ahead of competitors in the HVAC market.
Make your Next HVAC Project Successful with Construction365
Let us help you manage job estimation, scheduling, resources, and payroll on an integrated cloud-based platform.

Run your Business from Anywhere
Leverage Construction365 to streamline your processes and workflows and share the same data with your entire team.

Gain Complete Visibility
Connect your business, teams, and processes and make empowered business decisions.

Improved Productivity
With Construction365's unparalleled flexibility and distinctive features and capabilities, you can boost the overall efficiency of your HVAC projects.

Accurate Project Estimations
Manage all your resources, labor, and materials on a single platform with efficiency and accuracy. Digitize your resource management seamlessly.
Hear it straight from
our
Amazing Clients
More than 200+ projects have served successfully in 20 years and earned global recognition.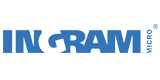 Frequently Asked Questions
Certainly, choosing the right platform for a smooth digital transition is crucial. With the power of Microsoft Dynamics Business Central, you can seamlessly manage your project, client, processes, and accounting. Our team of experts will help you migrate to a new platform and ensure that you use the solution to its full potential.
We're here to help. Our platform is built on Microsoft Dynamics Business Central, which provides easy access to flexible timesheets. You can manage the job assigned and time consumed to accomplish the task seamlessly.
Moreover, you can integrate a third-party payroll platform to transfer timely salaries on the basis of accurate data.
Our platform is cloud-based, which makes it easily accessible from any part of the world. On the project-site, you and your entire team can access the data to perform the job without any hassle. Be it materials available, working hours or planning, you'll get everything on a single platform.
Indeed, For us, customer satisfaction is a priority. From understanding the software to its deployment, our team is by your side.
Our software also works as a CRM for HVAC contractors. You can keep track of all your customer interactions and offer value at every touchpoint. With Dynamics Business Central, you get access to premium features that enable you to manage your customers with great efficiency.
Ready to Elevate Your Business Growth?
Request for a Customized Quote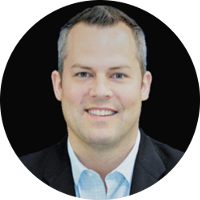 Start the conversation today
Please fill out this form and we'll get back to you as soon as possible.
We look forward to learning more about your business to understand your current system, processes and specific business needs.
Shawn Sauve,
VP of Sales & Global Dynamics Practice Lead