Key Challenges Kitchen & Bathroom Remodeling Contractors Are Facing

Accounting Management
Keeping track of cash flow, sales receipts and various other expenses is time- consuming for contractors. Upgrading your accounting practices is crucial for survival in the market.

Job Budgeting and Cost Control
Managing your job cost accurately and timely is critical for making good decisions. The ability to quickly create job sales invoices to improve cash flow for your business is important.

Resource Allocation
Scheduling your work force of employees, subcontractors, and materials must be well-planned and organized to prevent loss of time and missing material items. It is essential to do so to meet client expectations and completion dates.
Eliminate All your Project Obstacles with Construction365
Manage invoices, contracts, schedules, documents, and more on an integrated platform

Streamlined Purchases & Inventory
Get the right tools from the experts whether you're setting up purchase orders, creating suggested orders, receiving inventory, or digging into historical purchasing performance.

Seamless Data Accessibility
When data is moving throughout the organization and accessible to on-site and office teams, achieving your project goals becomes easier. And we make it happen with a robust, cloud-based solution, Construction365.

Simplified Payroll Management
With the power of Microsoft Dynamics Business Central, managing job labor hours and integrating with most third-party payroll software is easily accomplished.

Manage Multiple Projects
Construction365 is an all-in-one platform that enables you to maintain employee and contract data without hassle. Say goodbye to confusing spreadsheets and ensure project success.
Hear it straight from
our
Amazing Clients
More than 200+ projects have served successfully in 20 years and earned global recognition.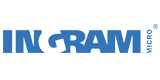 FAQs
Using construction accounting software will help you take complete control over your accounting and financial requirements. From the time a contract is initiated, it lets you manage estimates, job schedules, resources, payroll, billings, and change orders, etc.
Certainly, because we have all your reports and project data in an integrated platform, Construction365 will streamline your business processes. You will have complete control over the cost budgets and work progress for maximum profitability.
For managing your business payroll, you can integrate with ADP, Paychex, or other payroll management solutions to improve your financial controls. Payroll solutions like Payroll NOW, Primo PayDay, and Serenic are also available for Business Central from Microsoft's AppSource.
Construction365 is an exceptional business accounting and project management software for the construction industry. From the start of a project to its completion, all aspects are handled seamlessly.
You can request a quick and hassle-free consultation with our experts where we can help you get a better picture of the software capabilities along with a demo.
Ready to Elevate Your Business Growth?
Request for a Customized Quote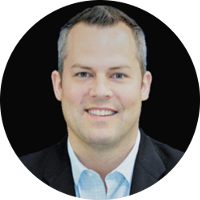 Start the conversation today
Please fill out this form and we'll get back to you as soon as possible.
We look forward to learning more about your business to understand your current system, processes and specific business needs.
Shawn Sauve,
VP of Sales & Global Dynamics Practice Lead