The Key Challenges in the Wholesale Distribution Industry
Flexible and Scalable Solution 100% Tailored to Wholesale Distribution
Utilize Dynamics Business Central to manage large volumes of products and processes. Improve profitability, reduce operational costs and streamline inventory.

Understand your Customers
Wholesalers can better forecast customer demand through data-driven dashboards that analyze real-time customer behavior.

Manage your Warehouse
Business Central enables companies to automate and manage inventory replenishment requests from a single, centralized tool, keeping operations running smoothly.

Integrated Order, Inventory, and Accounts Management
You can integrate your order, inventory, and account management with Business Central, giving you full visibility across your organization.

Updates on the go
Business Central uses a modern user interface that is compatible with all mobile devices, so it can be accessed from virtually anywhere.
Why Dynamics Business Central?
It does not matter how large or small your distribution operation is, it still needs to keep up with evolving customer expectations, complex product inventories, and changes to your supply chain. Dynamics Business Central provides exception-based supply chain management that saves you time and money.
Learn how Business Central helps wholesale distribution companies improve their business processes.
Insights
Case study
Data Migration from Salesforce to Microsoft Dynamics CRM for a leading Customs and Logistics Provider
Challenges
The existing Salesforce CRM was about to expire.
The client needed a system to manage data migration from Salesforce CRM to Microsoft Dynamics CRM.
Download Case study
Whitepaper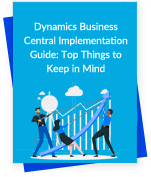 Download Whitepaper
Whitepaper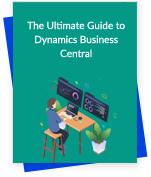 Download Whitepaper
Hear it straight from
our
Amazing Clients
More than 200+ projects have served successfully in 20 years and earned global recognition.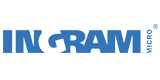 FAQs
Business Central is designed to help wholesale distribution companies improve the efficiency of their workflow and inventory management processes. Dynamics Business Central provides organizations the power to automate processes, manage inventories and warehouses, and digitalize staff management, sales, procurement, and other business activities.
The Advanced Warehouse Management system plays a significant role in both your distribution and production processes. It integrates with shop floor control and inventory management systems to manage your inventory as well as the products you manufacture and ship.
Some of the key challenges are:
Lack of visibility into the supply chain
Complexities in inventory control
Controlling operational costs
Maintaining labor and operations agility
Managing vendor relationships
Planning and automation of customer orders efficiently
Dynamics Business Central lets you manage warehouse operations for manufacturing, distribution, and retail. To ensure warehouses perform at their best at all times, Business Central includes a broad range of capabilities.
Ready to Elevate Your Business Growth?
Request for a Customized Quote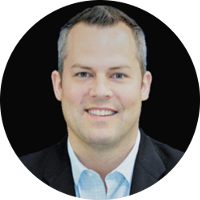 Start the conversation today
Please fill out this form and we'll get back to you as soon as possible.
We look forward to learning more about your business to understand your current system, processes and specific business needs.
Shawn Sauve,
VP of Sales & Global Dynamics Practice Lead