Key Challenges facing the Plumbing Sector

Embracing Technology
It can be challenging to stay on top of everything that happens in the HVAC and Plumbing industry. However, failing to keep up will impact your business.

Material Management
Manage the demand for materials and components. When should purchase orders be made available or pulled from internal stock? How can you meet the needs of your project while saving money on replenishing inventory?

Resource Scheduling
To effectively manage various service and contract jobs, having visibility into the areas where resources are being utilized for multiple projects is crucial. To achieve this, scheduling resources with software is possible.
Fluctuating Demand Services
Another issue that HVAC companies have to deal with is the fluctuating demand for their services. Typically, low productivity translates to lower income.

Complex Teams
Managing technical help teams is one of the most demanding tasks for an HVAC specialist. Managing the work assignments and planning processes takes a considerable amount of time.

Competitive Costs
To stay competitive, Plumbing and HVAC service companies must increasingly invest in cutting-edge technologies and specialized tools and equipment.
A Complete Solution for Plumbing and HVAC Companies
Construction365 enables HVAC contractors to expedite processes, precisely estimate costs, analyze designs and specifications, and schedule resources.

Qualified Workforce
No obstacles stand between you and your team of qualified employees, even when you have multiple projects on the go with the right software.

Transparency in Communication
Get the most out of your project with the best collaborative experience with all stakeholders on Construction365.

Easily Managed Costs
Stop managing your accounting process with outdated technology and manual spreadsheets. Stay up to date on your finances with Business Central.

Better Customer Service
Reach clients faster and provide a more versatile level of customer service. By completing and submitting digital documents, saving time at the job site.
Hear it straight from
our
Amazing Clients
More than 200+ projects have served successfully in 20 years and earned global recognition.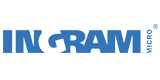 FAQs
Software for HVAC and plumbing experts enables businesses to make the best use of their resources. With tools like scheduling, mobile forms, data collecting, GPS, fleet, and asset tracking, companies can manage their technicians and employees from a single, centralized platform. Together, these solutions can improve communication and assist HVAC/plumbing businesses in finding new revenue streams for both residential and commercial clients.
Construction365 is the best solution for contractors' financial and resource planning needs. Powered by Business Central, Construction365 helps HVAC contractors establish control over their budgetary and resource allocation. It can handle every aspect of project administration, from job labor reports to purchase orders.
Eliminate waste from your inventory management, quotation generation, and purchasing processes.
Lot billing, serial number tracking, and warranty administration.
Gaining real-time insight into sales, ordering, and purchasing trends will help you manage your supply chain more efficiently.
Create accurate quotations quickly to meet customer needs.
Keeping track of all customer communications and actions will improve your company's relationship with customers.
Ready to Elevate Your Business Growth?
Request for a Customized Quote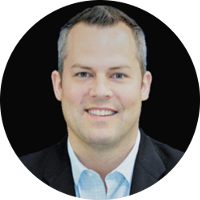 Start the conversation today
Please fill out this form and we'll get back to you as soon as possible.
We look forward to learning more about your business to understand your current system, processes and specific business needs.
Shawn Sauve,
VP of Sales & Global Dynamics Practice Lead