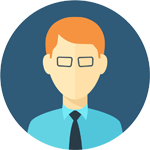 DynamicsSmartz provided implementation of the Project Pro software for our company, with a future intent of integration with Business Central. The level of knowledge of the application and patience with some of the attendees (me) during the training sessions was unparalleled. I would highly recommend choosing DynamicsSmartz for any of your new software rollouts.
Chip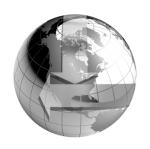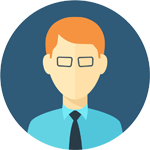 The DynamicsSmartz team moved us from a complex Dynamics NAV system to Dynamics 365 Business Central and redesigned it from the ground up. The implementation of Business Central by DynamicsSmartz has enabled users across our organization the ability to perform tasks more efficiently with customized customer billing, overall improved system response time, detailed visibility into the job and inventory tracking, and cleaner workflow setups for transaction approvals. We are incredibly happy with the overall look and feel of the system and with the ability to integrate our other applications with Business Central.
Pam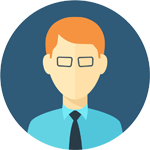 I've been working with DynamicsSmartz for well over a decade and in the past 5 years, the DynamicsSmartz team has been an excellent partner to support our business technology needs for Dynamics NAV. The DynamicsSmartz team guided us on best practices, provided admin and user training, and customized the system to meet our needs.
Steve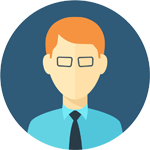 DynamicsSmartz has significantly helped us streamline our financials and reporting by implementing Dynamics NAV. The order processing system helps us track our customer orders from shipping to invoice. The inventory system keeps track of all our inventory with the serial number of each part number. I love the customization they have done for improved reporting to suit our business needs.
Bobbie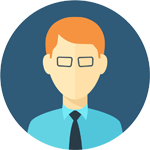 DynamicsSmartz has been a crucial partner for me. I had never used Business Central before. The DynamicsSmartz team brings an invaluable combination of Microsoft Dynamics and industry expertise. They have been instrumental in helping me quickly get down the learning curve and institute sound and efficient business processes within Business Central. As the business has grown and our needs evolve they always provide thoughtful and cost-effective solutions.
Chris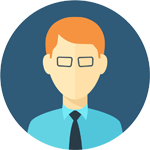 DynamicsSmartz helped get our business organized from all aspects. The consultants at DynamicsSmartz worked with us to implement the key components of our operation in Microsoft Business Central. We now have our business processes centralized and can make better decisions. In addition, Business Central has made all of our jobs easier.
Kevin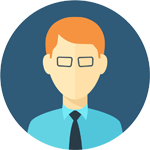 I work as the Controller for Buffalo Pharmacies, Inc., a small pharmacy in Buffalo, New York. We used an older version of accounting software supported by DynamicsSmartz. Our software had not been updated in a long time, maybe five years or more, so I turned to DynamicsSmartz to help me service and upgrade it in order to improve its efficiency. Although I believe that little to no updating will be required in the next 5 years, we have been using the software for over 10 years and it needed attention. Not only have they done an outstanding job of meeting all of my requests and/or talking me through them to see if they are feasible, but they have done it in a very efficient, fast, and easy manner.
I give DynamicsSmartz 5 out of 5 stars for their service, connection, and price, and I have had no problems with them. I would recommend them for excellent work, timeliness, and customer service.
Michael

Find out more on how we can help you optimize your
business and maximize your investments.