Top Challenges Electrical Contractors Are Facing

Resource Scheduling
Planning and Scheduling resources across multiple contract jobs and service jobs. This requires visibility of where resources are stretched across projects and service jobs at the same time.

Material Planning
Managing materials and components requirements. When do you release purchase orders or pull them from an internal inventory? When should items be replenished, and how to save cash flow while satisfying your project demands?

Progress and T&M Billings
Timely progress billings for critical stored materials on contracts while tracking daily services jobs and quickly releasing accurate customer service work order invoices.
Take your Business to New Heights with Construction365
Utilize a robust and cutting-edge solution to manage electrical projects and succeed in this competitive market.

Improved Data Accessibility
Leverage Construction365 to streamline your processes and workflows and share the same data with your entire team.

Maintain Transparency
Connect your business, teams, and processes and make empowered business decisions.

Enhanced Productivity
With Construction365's unparalleled flexibility and distinctive features and capabilities, you can boost the overall efficiency of your projects.

Streamlined Resource Management
Manage all your resources, labor and materials on a single platform with efficiency and accuracy. Digitize your resource management seamlessly.
Hear it straight from
our
Amazing Clients
More than 200+ projects have served successfully in 20 years and earned global recognition.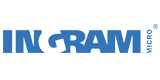 Frequently Asked Questions
Keeping track of electrical hardware and components such as serialized or date sensitive is critical. These items can be pulled from the inventory warehouse or ordered and drop-shipped to the job site when needed based on required field delivery dates. With the power of Microsoft Dynamics Business Central, you can easily manage resource allocation and labor and create bids.
Indeed. Our platform is built on the most robust platform, which is Business Central that enables it to automate operational tasks for professionals. Whether you need to manage material costs, subcontractors or take care of your payroll, we have got you covered.
Managing your electrical project on a cloud-based platform ensures transparency and makes job information more accessible to everyone working on the project. Moreover, when your project is operating on a robust single platform you save the time and money that can be lost maintaining multiple systems requiring data integrations and more often have different terminologies.
Microsoft Dynamics Business Central is recognized for its unparalleled flexibility, agility and seamless collaboration across all the departments. Therefore, electrical contractors can collaborate with team members on several projects because they have the information needed to make good decisions on a daily basis.
We at DynamicsSmartz provide customer support, software implementation as well as training to our clients. We work as a one-stop solution for your business.
Ready to Elevate Your Business Growth?
Request for a Customized Quote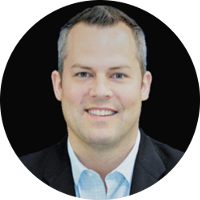 Start the conversation today
Please fill out this form and we'll get back to you as soon as possible.
We look forward to learning more about your business to understand your current system, processes and specific business needs.
Shawn Sauve,
VP of Sales & Global Dynamics Practice Lead