Key Challenges facing the Concrete Construction Industry

The Rise in Material Costs
The price of raw materials is rapidly increasing. The primary cause is a scarcity in the sector's material supply caused by a disrupted supply chain.

Skilled Manpower
The accessibility of competent personnel can be problematic at different phases of construction. This issue has become worse over the period.

Safety
The construction industry is still plagued by the problem of worker safety. For years, the number of injuries at work has been consistent.
Adoption of Technology
Technology adoption in the construction sector is notoriously slow. Numerous studies have shown that business owners underinvest in technology.

Project Delays
There can be project delays due to job site irregularities, changes in scope, and design revisions. Only 25% of projects meet their original deadlines.

Unfavorable Contract Terms
Construction projects inevitably involve significant financial risk. Due to conflicting interests, the subcontractor is exposed to considerable risk.
One comprehensive solution for increased project profitability

Take Control
Integration of cross-departmental processes and projects and real-time insight enable you to manage your business proactively instead of reactively.

Make data-driven decisions
By using a single source of truth in real-time, you can make informed and timely business decisions as opposed to relying on guesswork.

Improved Outcomes
Construction365 aligns the entire organization, increasing profitability by delivering more projects on time and within budget.

Adaptable to Your Specific Needs
Construction365 enables you to meet your unique needs and address the specific requirements of concrete project management.
Hear it straight from
our
Amazing Clients
More than 200+ projects have served successfully in 20 years and earned global recognition.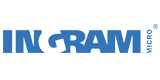 FAQs
Construction365 empowers Concrete Contractors to:
Manage Machinery and Equipment
Accurately Predict Project Costs
Access the system from any device
Real-time Resource Management and Scheduling
Track bookings at all stages
Real-time view of financials
Customize Bills to suit everyone
Difficulty managing trade agreements for concrete purchases
Cannot create purchase orders using agreements
No process for certifying tangible receipts before processing payments.
Process delays for the vendor's regular payments.
Advanced Document Management
Create, log, keep track of, and store every email, attachment, and project-related detail. Maintain everything in one single place that is accessible at all times from any mobile device, including daily reports, timecards, meeting minutes, and punch lists.
Actionable Data
Construction365 combines data from several departments into a single panel, allowing instant access to all important KPIs. You can more easily identify the problem areas with readily available actionable data.
Manage Machinery and Equipment
Utilize costly machinery and equipment efficiently across a variety of projects.
Ready to Elevate Your Business Growth?
Request for a Customized Quote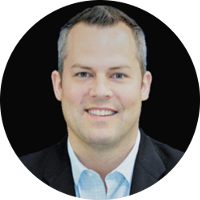 Start the conversation today
Please fill out this form and we'll get back to you as soon as possible.
We look forward to learning more about your business to understand your current system, processes and specific business needs.
Shawn Sauve,
VP of Sales & Global Dynamics Practice Lead