Key Challenges Oil & Gas Contractors Are Facing

Non-compliance with Industry Regulations
To succeed in the oil and gas industry, it's essential to stay compliant with industry regulations and maintain hardware and software security. This requires working in a secure environment.

Lack of Product Information & Specifications
Without real-time access to product insights, downstream statistics such as product usage and project performance may suffer. This is why utilizing cloud solutions will assist you in providing your teams with the data they need to stay informed.

Disconnected Databases Leading to Increased Costs
In the absence of data accessibility, meeting client expectations is difficult. As a result, there will be more data silos, and the overall cost of simplifying the data management process will be higher. Technology can play a significant role here if used correctly.
Take your Oil & Gas business to the next level with Construction365
Get an end-to-end view of your business from a single integrated platform

Making the Complex Simple
Oil and gas are asset-intensive industries, and our robust platform offers optimized asset management, finance, and procurement solutions.

Achieve Software Interoperability
Oil and gas use software from multiple vendors, increasing project complexity. Construction365 is an all-in-one solution that helps you manage every aspect efficiently.

Streamlined Accounting
Managing accounting books and tax filing can now be done in a few clicks. Use the power of Dynamics Business Central to upgrade your financial management.

Simplified Contract Management
We provide contract billing structures based on units, percentage & lump sum enabling users to manage complex revenue distribution models, Change requests and change order management and more.
Hear it straight from
our
Amazing Clients
More than 200+ projects have served successfully in 20 years and earned global recognition.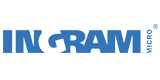 Frequently Asked Questions
When you have automated processes and seamless workflow, staying focused on core business activities becomes easy. This eventually helps to generate revenue and deliver excellent solutions.
The oil and gas industry has so many variations in size, scope, and complexity that digital transformations need to be tailored to each sector. Construction365, powered by Microsoft Dynamics Business Central, is tailored to suit the needs of the oil and gas industries.
Our solution is built on Microsoft Dynamics Business Central, offering you job quotes and proposal capability. You will get real-time insights into project information and make data-driven decisions for your business.
Certainly. Our cloud-based platform ensures a seamless communication within your oil and gas company. We help to maximize productivity and exceed client expectations by working collaboratively in a connected environment.
Our implementation services include training, data migration, and ongoing support; our construction and service experts are here to help you with everything. We value customer service above all else.
Ready to Elevate Your Business Growth?
Request for a Customized Quote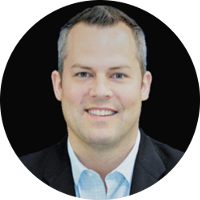 Start the conversation today
Please fill out this form and we'll get back to you as soon as possible.
We look forward to learning more about your business to understand your current system, processes and specific business needs.
Shawn Sauve,
VP of Sales & Global Dynamics Practice Lead