Challenges facing the Landscaping Industry

Cash Flow
Maintaining a solid cash flow is crucial for a financially sound landscaping business. Staying ahead financially demands reliable systems and visibility into the operations.

Labor Shortage
The most common issue is the lack of qualified workers. With fewer skilled workers available and a large portion of that workforce being transient, finding and retaining talent has become challenging.

Equipment Upkeep
The landscaping industry employs a range of machinery. Due to the seasonal nature of the business, ensuring that equipment is regularly used and maintained is a big challenge.
Improve Your Workflow and Simplify Operations with Construction365
LaWith Construction365's robust features and functionality, landscape companies can enhance productivity, profitability, and customer satisfaction.

Increase with Labour Productivity
Construction365 helps users ensure that the right people are always working on the right project. Experience resource planning like never before as you easily schedule and dispatch the right workers for the job.

Improve Resource Allocation
Construction365 offers comprehensive cost information your business needs to identify areas for improvement, planning, and expansion. An integrated software can help you keep track of resources smartly.

Delight Your Customers
Landscaping businesses can keep track of job site history and provide superior, personalized customer service with the help of Construction365's asset management tools.

Streamline Recurring Tasks
Make sure no job falls through the cracks with Construction365's preventative maintenance automation capability to streamline tasks.
Hear it straight from
our
Amazing Clients
More than 200+ projects have served successfully in 20 years and earned global recognition.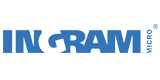 FAQs
Landscape management software gives you better control over your company's operations. It enables you to work as efficiently as possible, boost productivity, enhance field team and back-office collaboration, and get real-time visibility into how your operations are running. To speed up turnaround times, you can automate crucial activities like scheduling, dispatching, and routing to invoicing and payment systems.
Powered by Dynamics Business Central, Construction365 is a one-stop shop for scheduling your field staff, organizing work orders, and keeping track of inventory, invoices, and payments. It eliminates manual effort from your operations, allowing your staff to concentrate on their primary responsibilities, do more work in less time, and provide amazing customer service.
Estimating
Scheduling
Job Costing
Invoicing
Reporting
Accounting and Payroll
Purchasing
Ready to Elevate Your Business Growth?
Request for a Customized Quote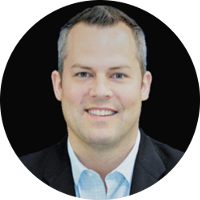 Start the conversation today
Please fill out this form and we'll get back to you as soon as possible.
We look forward to learning more about your business to understand your current system, processes and specific business needs.
Shawn Sauve,
VP of Sales & Global Dynamics Practice Lead