Software
Foster the Right Relationships
and Increase Your Sales
Understand your customer's needs, engage more proactively, and win more deals.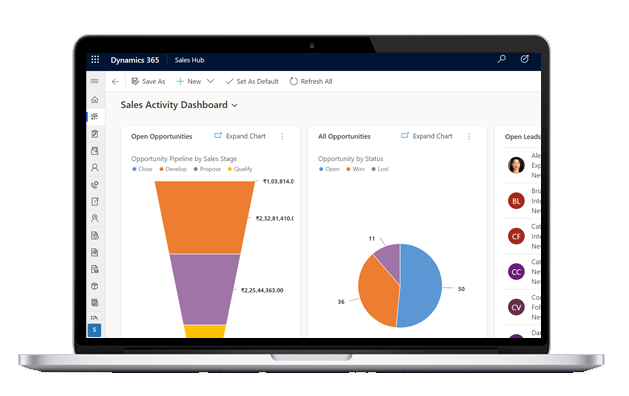 Microsoft Dynamics Sales Functionality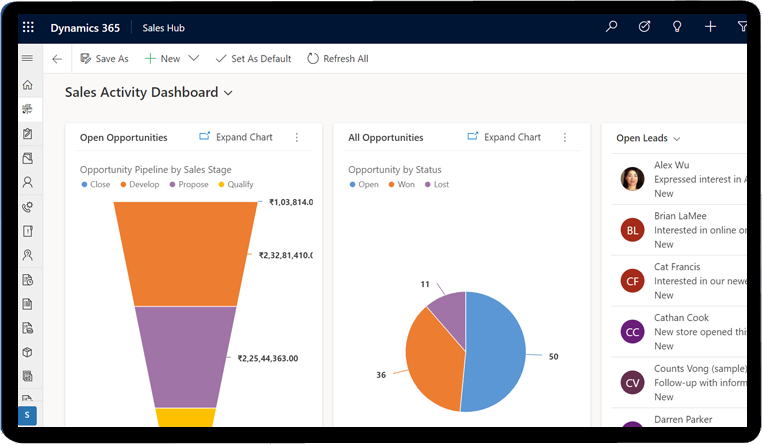 Enable Digital Selling
Microsoft Dynamics 365 for Sales allows you to engage with customers anytime anywhere and use AI to help take quick actions.

Build Relationships Remotely
Keep the spotlight on cultivating meaningful relationships using centralized solutions and data across LinkedIn Sales Navigator, Dynamics 365 Sales, and Microsoft 365.

Enhance Sales Performance
Use data-driven feedback, actively coach sellers, make decisions based on real-time data, trends and drive sales through pipeline analytics.

Improve Sales Productivity with Integrated tools
Streamline the sales process and free up more time for engagement using cohesive tools and smart automation.

Multi-channel Communication
Allow your sales executives to communicate through different channels and close more business deals. Dynamics 365 Sales allows you to access all of your customer data from one centralized location.

Visually Represent Budget and Forecast
Leverage Microsoft Dynamics 365 for Sales to visualize budgets and forecasts, incoming orders, and summarize all aspects of target achievements.
Get a 360 view of your Customers
Dynamics 365 for Sales enterprise is much more than a conventional CRM platform. It is a personalized sales enablement solution that supports your overall business strategies and tactics.
Leverage the power of Dynamics to have a more comprehensive profile of every prospect and client by pulling and pooling data from inside and beyond the Microsoft stack (Outlook and LinkedIn), and equip your teams with the insights needed to close more business deals.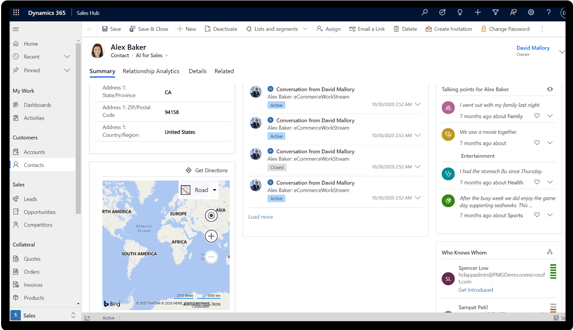 Connect Data and Processes
The integration of Dynamics 365 Sales and LinkedIn Sales Navigator empowers vendors with the insights they need to effortlessly create and manage relationships.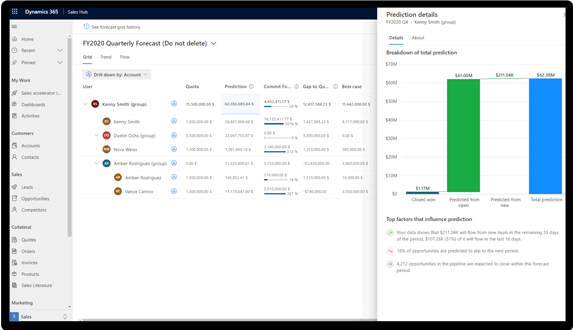 Gain Contextual Insights
The integration of LinkedIn Sales Navigator provides businesses access to more than 500 million professionals. Access detailed profiles and data to engage with new leads and decision-makers.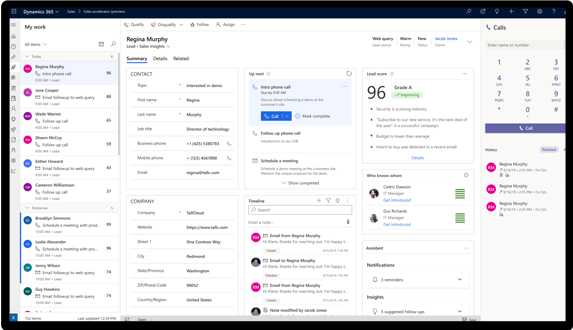 Enhance Productivity
Automate routine tasks across LinkedIn, Outlook, Excel, and Skype to improve departmental collaboration.
Empower Your Business
with a Holistic Sales Solution
Consolidate Business

Utilize intuitive insights and streamline business processes to increase revenue and lower operating costs.

Enable Smart Selling

Embedded AI enables businesses to concentrate on the right clients, create trustworthy relationships, and free up sales time.

Accelerate Sales Profitability

Thanks to close collaboration and higher efficiency, you can close new deals faster and increase sales efficiency.
Discover Dynamics 365 Sales Pricing and Licensing