Key Challenges Mechanical Contractors Are Facing

Project Delays & Inaccuracies
Without proper communication between job-site and Office teams, project delays and inaccuracies in the data are inevitable. This eventually impacts the bottom line and project deliverables.

Resource and Supply Planning
Planning necessary resources and specialty materials and equipment can be a challenge for a mechanical contractor. Making sure that the right people are scheduled for the right jobs and with the correct materials on-site at the correct time and day.

Implementation of Technology
Adoption and implementation of technology in the mechanical industry has become a problem, resulting in improper tool usage. This promotes hard work rather than smart work.
Take Data-Driven Decisions for your Projects with Construction365
Gain better insights into project performance, finance and resources

Intuitive Workflow Management
Manage your project from start to finish on a single platform, from site planning and drawings to adding fixtures.

Cloud-based Solutions
With our cloud-based platform, you can easily access everything, everywhere, and at any time from a job site or office.

Take Control of your Projects
With automated workflows and streamlined processes, you can achieve your mechanical project goals, while ensuring accuracy and completeness of all job related information.

Seamless Project Tracking
Keep track of job progress, procedures, and team performance using the power of Microsoft Dynamics Business Central.
Hear it straight from
our
Amazing Clients
More than 200+ projects have served successfully in 20 years and earned global recognition.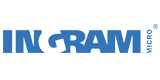 Frequently Asked Questions
Construction365 enables you to manage your subcontractors on an integrated cloud-based platform. Powered by Dynamics Business Central, it has the power to keep track of your subcontractor's contracts, change orders, certificates of insurance, lien waivers, and a lot more.
Certainly. You can manage your team using crew timesheets. It allows you to monitor the timings, job task assignments, along with integrating with third-party payroll platforms or the payroll module for Business Central. Unions and Prevailing Wage tracking and reporting is achievable all through a single cloud-based solution.
If you're handling everything manually and looking for a unique solution, then you've come to the right place. Our platform will transform your business and digitize your projects, saving you time, money, and cost.
Indeed, we have a team of experts working with each of our customers to help them implement and fully utilize the solution.
Yes, it is does. Construction365 has the ability to bridge the gap that can exist between job-sites and many office teams. Our solutions can help them work collaboratively within one single database accessible from anywhere at anytime.
Ready to Elevate Your Business Growth?
Request for a Customized Quote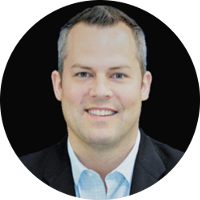 Start the conversation today
Please fill out this form and we'll get back to you as soon as possible.
We look forward to learning more about your business to understand your current system, processes and specific business needs.
Shawn Sauve,
VP of Sales & Global Dynamics Practice Lead