Key Challenges in the Equipment Rental Industry

Managing Complex Pricing and Reservation Models
Given the popularity of the rental industry and the fact that most businesses still prefer manual methods of organization, staying organized can be easily outpaced by consumer expectations.

Assessing the Readiness of the Equipment
Being able to accurately track equipment availability is a challenging part of managing bookings.

Processing Equipment Returns
When handling reservations, this is another problem that commonly surfaces. It requires having the ability to promptly process equipment and material returns while monitoring both quantity and quality.
Monitoring equipment maintenance
Maintaining your equipment will save you the most money because it will extend the life of your assets and improve the customer experience.

Monitoring Equipment Utilization
It can be challenging for you to grow your firm if the industry cannot consistently track how much equipment is being used.

Offering Exemplary Customer Service
The needs of the customer are constantly changing. In order to outperform your rivals, you must be able to stay one step ahead of the curve.
Manage Your Entire Rental Operation in One System
Dynamics Business Central is an integrated cloud-based ERP solution with all the tools you need to manage your equipment rental business, including accounting, inventory, and business analytics.

Keep Everything in a Single Solution
With just one web-based tool that integrates with your ERP, you can better track your orders, contracts, and service agreements, manage inventories, keep accurate equipment records, and account for asset depreciation.

Insight into Equipment Costs and Utilization
Future purchase selections can be improved with real-time access to data on assets, their upkeep, repairs, and profitability.

Uphold Equipment Performance and Availability
Create workable maintenance schedules, maximize your supply of replacement parts, flag returned equipment automatically for maintenance, and better monitor breakage so your equipment is still accessible when you need it.

Asset Monitoring
With a solution that interfaces directly with your ERP system for maintenance and repairs, contract and order creation, depreciation calculation, and more, you can oversee your assets from acquisition to retirement.
Why Dynamics Business Central?
The equipment rental industry is incredibly competitive. If your employees are spending more time on redundant data entry and billing and are unable to locate your equipment, investing in technology can be advantageous.
Manage every area of your company for better asset management, accurate inventory tracking, simplified billing and invoicing processes, and more with Business Central.
Insights
Case study
Business Central Implementation for a leading provider of Portable Toilets, Offices, and Containers
The client has been using MYOB Solutions for operational data handling as well as project/job management. However, the projects in MYOB Solutions were not configured enough to meet the project-specific business requirements.
Download Case study
Whitepaper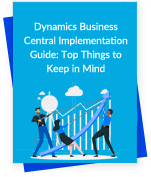 Download Whitepaper
Whitepaper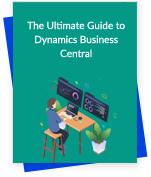 Download Whitepaper
Hear it straight from
our
Amazing Clients
More than 200+ projects have served successfully in 20 years and earned global recognition.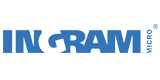 FAQs
With Business Central, you can take charge of every business process.
Easy-to-use graphical scheduling for your staff, machines, and accessories.
Asset lifecycle management for specific equipment.
Route planning that is optimized, cuts mileage and increases customer satisfaction through precise delivery.
Integration of field service and maintenance with sales, customer service, and finances.
Robust fleet management capabilities.
Real-time connectivity with finance maintains the accuracy and transparency of rental activities.
Some of the main benefits of Business Central are as follows:
Consistent and one-time-only input of data for rental/sales, administration, logistics, and finance.
By compiling all corporate data into a single database, you can significantly increase efficiency.
Fully use inventory and financial operations.
Comprehensive management of rental orders from quotation to invoice.
The same workflow is used for the rental and sales processes.
Discount profiles and flexible pricing.
Support for rental and sales kits is extensive.
Live data on rental equipment's profits and expenses.
Comprehensive list of notable rental activities.
Ready to Elevate Your Business Growth?
Request for a Customized Quote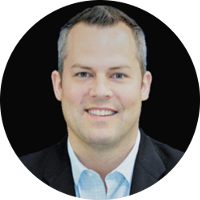 Start the conversation today
Please fill out this form and we'll get back to you as soon as possible.
We look forward to learning more about your business to understand your current system, processes and specific business needs.
Shawn Sauve,
VP of Sales & Global Dynamics Practice Lead