Key Manufacturing Challenges

Supply Chain
Disruption
94% of Fortune 1000 companies experienced supply chain disruption

Demand
Forecasting
Lack of effective monitoring systems to predict product demand

Inventory Management
Manual stock checks are inefficient and prone to errors
Ease of Use
Manufacturing systems are hurt by high levels of complexity

Leveraging New Technology
Forcing adoption or insufficient adoption speed

Supply Chain Transparency
Lack of insights and visibility into operations

System age and Usability
Legacy systems hinder operations and workforce management

Real-time data
The move to lean manufacturing requires real-time information
Streamline Your Manufacturing Process with Business Central
Take advantage of Business Central to strengthen your competitive advantage, get your product to market faster, and keep your costs under control

Optimize Supply Chain Operations
Business Central provides instant access to real-time information allowing issues to be addressed before they have a significant impact on the business.

Improve Production Planning
Connect and optimize your business processes at every step. Automate production planning, scheduling, and operations management to boost efficiency.

Streamline Asset Management
To extend the lifecycle of machines, manufacturers can monitor and address machine issues remotely, as well as analyze usage and performance. As a result, production delays are minimized.

Enhance Innovation
With real-time monitoring of product, customer, and performance data, manufacturers have more freedom and flexibility to improve their processes and respond rapidly to changes.
Dynamics Business Central: A Complete Manufacturing Solution
With Business Central, manufacturers can gain real-time visibility into every aspect of their business- from the shop floor to the top floor, up and down the supply chain, and throughout the entire business ecosystem.
DynamicsSmartz is trusted by some of the world's leading manufacturers for their digital transformation. We use cutting-edge manufacturing solution, incorporate industry best practices and fine-tune other aspects to highlight your business's strengths.
Insights
Case study
Dynamics NAV Implementation for a leading Value-added, Full-service Solution Provider
The client was looking for an application that would allow them to quickly access a centralized database comprising data from different departments of the business.
Download Case study
Whitepaper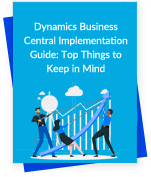 Download Whitepaper
Whitepaper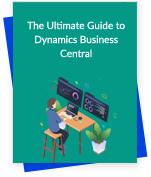 Download Whitepaper
Hear it straight from
our
Amazing Clients
More than 200+ projects have served successfully in 20 years and earned global recognition.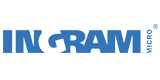 FAQs
Dynamics Business Central is undoubtedly the top choice for manufacturing firms. It enables you to tighten the weakest links in your supply chain and enhance planning, costing, storage, and routing of various inputs through the process, reducing waste, increasing efficiency, and increasing margins.
The manufacturing industry has always placed more emphasis on its processes than on anything else, but in order to succeed and remain competitive, it is essential to concentrate on the customer experience. Business Central can help enterprises to do this and more, by making digital manufacturing technologies more accessible.
It not only helps in maximizing productivity but also:
Assists in meeting customer expectations.
Helps in generating useful insights and making predictions
Streamlines supply chain operations
Boosts profits
Closely observes manufacturing equipment
More time for innovation
Manufacturing is generally a process-heavy sector, but in order to succeed manufacturers must endeavor to improve their consumers' experiences.
Cloud computing is digitally empowering manufacturers of all sizes to reinvigorate their processes. Business Central is a comprehensive, cloud-based solution that breaks down the traditional silos between front- and back-end processes, and helps manufacturers unify their operations, gain better visibility of their processes, and better engage with their customers.
Dynamics Business Central gives you a better understanding of your business operations, allowing you to optimize systems, streamline processes, and cut costs. Manufacturers also have more freedom to enhance their operations and respond to changes faster with real-time product, customer, and performance data.
Here are some of the top manufacturing features of Business Central:
Production Management
Bills of Material
Supply Planning
Capacity Requirements Planning
Warehouse and Inventory Management
Cost Budgeting
Demand Forecasting
Ready to Elevate Your Business Growth?
Request for a Customized Quote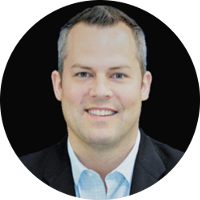 Start the conversation today
Please fill out this form and we'll get back to you as soon as possible.
We look forward to learning more about your business to understand your current system, processes and specific business needs.
Shawn Sauve,
VP of Sales & Global Dynamics Practice Lead