Key Challenges Facing the Roofing Industry
Improper Cost Estimates
If resources, materials, and equipment are not properly estimated for a roofing project, it becomes challenging for the contractors to complete the job within the allocated budget and timeframe.

Poor Accessibility to Project Information
A collaborative culture in your business will help you exceed your client's expectations. For that reason, data accessibility across departments and job-sites is crucial.

No Performance Tracking
The key to maximizing efficiency is to keep track of every step of the roofing process. The performance of employees and subcontractors can be tracked and measured against work unit production costs.
Roofing Made Easy with Construction365
Keep track of every aspect of the project from initial proposal through final walk-through at completion

Streamline Operations & Workflow
Establish direct communication with your field and office teams with our cloud-based platform and achieve your project goals.

Sky is the Limit with Us
Ensure efficiency in accounting, project management, and resource allocation. Let us help you stay ahead of your competitors.

Work within the Timeline & Budget
Create accurate job estimates and job quotes to meet the timelines and budget. Convert these estimates into active jobs upon acceptance.

Promote a Productive Environment
Managing project information more easily on a single integrated platform, boosts overall productivity of employees and enables them to exceed in their jobs.
Hear it straight from
our
Amazing Clients
More than 200+ projects have served successfully in 20 years and earned global recognition.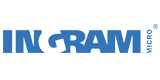 Frequently Asked Questions
With Construction365, roofing contractors can plan, analyze and view all data on an integrated platform. It can also help you streamline your operations and gain insight into your daily tasks.
Cloud solutions have innumerable benefits that include seamless data accessibility, unmatchable flexibility and improved security. So shifting to a cloud-based platform will prove to be an ideal solution.
There's no limit. You can add as many licensed users as required to view all the project-related information efficiently.
Using our cloud-based solution and streamlining your operations will lead to improved business procedures. Construction365 can be easily scalable for future company growth and accessible from anywhere in the world.
Certainly. We believe in simplifying complex project challenges for roofers to manage material, subcontractors, and labor planning and allocation all from a single platform with easy access from any smart device.
Ready to Elevate Your Business Growth?
Request for a Customized Quote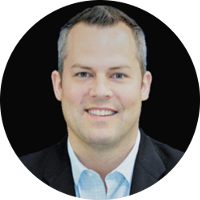 Start the conversation today
Please fill out this form and we'll get back to you as soon as possible.
We look forward to learning more about your business to understand your current system, processes and specific business needs.
Shawn Sauve,
VP of Sales & Global Dynamics Practice Lead