Key Challenges in the Energy and Utilities Sector

Data Management
The utility industry's modern digital transformation may be powered by data. The process of gathering data frequently involves too much redundancy.

Better Communication
The ability to consistently and efficiently communicate with the dispatcher or home office is crucial, given how quickly the situation on the job site might change.

Poor Business Models
The "climate emergency" is becoming more widely recognized. To achieve higher environmental protection and stewardship levels, utility suppliers must reevaluate their business models and operating processes.
Sustainable Solution for sustainable businesses
Construction365 enables energy service providers and power utility businesses to deliver first-rate customer service across all connected devices.

Resource Scheduling
Construction365 collects the data from other sources, providing insight for prompt scheduling of the right resources, increasing labor productivity, and assuring customer satisfaction.

Customer-centric
To enhance demand response programs and promote participation in energy usage decisions, companies can coordinate energy balance with the help of Construction365.

Improved Infrastructure
Powered by Dynamics Business Central, Construction365 is an intelligent business platform that unifies your business by integrating people, processes, and data.

Predictive Maintenance
Utility companies can schedule the right resources, monitor assets, and avoid outages with Construction365 while keeping the client informed at all times.
Hear it straight from
our
Amazing Clients
More than 200+ projects have served successfully in 20 years and earned global recognition.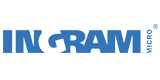 FAQs
A comprehensive solution for managing complex projects
Internal collaboration tools for seamless workflows
A secure and easy-to-access document management system
Cloud-based data storage to gain valuable customer insights
Prediction tools to prepare for future energy trends.
With Construction365, energy companies can take advantage of cloud computing and other new technologies for:
Management of resources and projects
Analyzing customer insights
Prediction tools for trends
Automated sales and marketing
A platform for building your own apps and services
Teamwork tools for great collaboration
Centralized and secure data storage
You get a system design expert for your top-tier projects.
Cost and energy utilization are optimized.
Decrease in the overall system expenses of another application
An advanced tracking system that will change your company
Boosts power yield while lowering expenses
Enables you to act quickly in response to any irregularity
Ready to Elevate Your Business Growth?
Request for a Customized Quote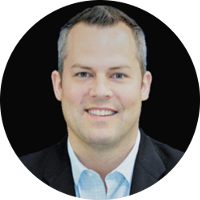 Start the conversation today
Please fill out this form and we'll get back to you as soon as possible.
We look forward to learning more about your business to understand your current system, processes and specific business needs.
Shawn Sauve,
VP of Sales & Global Dynamics Practice Lead