Key Challenges Flooring Contractors Face

Correct Documentation
Managing project-related documents that manually hamper overall work efficiency and team productivity, including job contracts, subcontracts, or customer invoices. This leads to project delays and inaccurate data.

Adequate Budgeting
Contractors must be accurate when estimating a project. Flooring contractors can find it difficult to estimate constantly changing costs due to fluctuating markets and material costs.

Reworks
Understanding client requirements thoroughly is crucial. Or else it may lead to constant changes, reworks, and delays. This eventually increases project costs, impacts profitability, and can lead to dissatisfied customers.
Keep Track of Projects, Schedule Jobs, Define Scope & More
We assist you in transforming project challenges into opportunities for success.

Highly Flexible
Construction365 provides many customized features ideal for the needs of the flooring industry. From scheduling jobs to managing client relationships on a single platform.

Grows with your Business
If attaining greater efficiency is your focus, we have you covered. Get access to a wide range of features for your floor project, regardless of the size and scope.

Estimate with Ease
Import cost, quantity, and bid information directly into the software. It automatically adds relevant information to sales orders. You can also ensure that data is easily accessible to the team.

Foster Better Communication
Using the right tool, floor contractors can work collaboratively with proper communication throughout the department. Achieve a streamlined and seamless for your business.
Hear it straight from
our
Amazing Clients
More than 200+ projects have served successfully in 20 years and earned global recognition.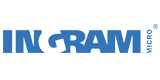 Frequently Asked Questions
Certainly, because we with all your reports and project data in an integrated platform, Construction365 will streamline your business processes. You will have complete control over the cost budgets and work progress for maximum profitability.
For managing your business payroll, you can integrate with ADP, Paychex, or other payroll management solutions to improve your financial controls. Payroll solutions like Payroll NOW, Primo PayDay, and Serenic are also available for Business Central from Microsoft's AppSource.
Construction365 is an exceptional business accounting and project management for the construction industry. From the start of a project to its completion, all aspects are handled seamlessly.
You can request a quick and hassle-free consultation with our experts, where we can help you get a better picture of the software capabilities along with a demo.
Ready to Elevate Your Business Growth?
Request for a Customized Quote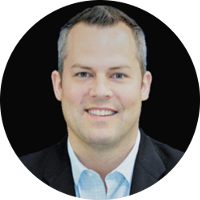 Start the conversation today
Please fill out this form and we'll get back to you as soon as possible.
We look forward to learning more about your business to understand your current system, processes and specific business needs.
Shawn Sauve,
VP of Sales & Global Dynamics Practice Lead