Challenges the Interior Industry Faces

Budget Management
Interior contractors often provide only an initial estimate, and managers are left to worry about the cost as work progresses. Costs may unexpectedly increase and surpass original projections.

Detailed Designs
Contractors often run into problems due to the lack of timely delivery or poorly detailed drawings, which prevent them from completing the project.

Procurement Planning
Procurement planning ensures a project is completed and delivered on schedule. If a company's procurement planning is inadequate, completing any interior fit-out project is quite challenging.
Ensure Project Delivery within the Agreed Timeframe using Construction365
Powered by Dynamics Business Central, Construction365 unifies and integrates key interior and fit-out industry processes, enabling your business to achieve maximum profitability.

Project Management
Businesses can handle workers, contractors, projects, time, finances, taxes, employees, and duties effectively with a strategic evaluation system. Construction365 allows interior design firms to analyze and produce reports on multiple projects seamlessly.

Financial Management
With Construction365, the accounts department can focus on cash flow and manage significant accounting tasks easily. For fund regulation and audits, it offers built-in tools and capabilities that will help you stay compliant to state rules.

Purchase Management
Construction365 allows organizations to correctly plan, estimate, and prepare interior design projects. By using the solution, businesses can specify workflows, create budgets, and organize work to guarantee the project is a success.

Bids and Estimates
Construction365 makes it easier for the tendering department to extract all the necessary data from the BOQ and create estimates and quotes in line with it. It also enables users to determine the BOQ at the most affordable price and automatically add taxes and overhead.
Hear it straight from
our
Amazing Clients
More than 200+ projects have served successfully in 20 years and earned global recognition.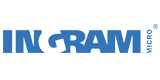 Frequently Asked Questions
Construction365 for the interior design sector combines all the essential features and services needed to empower a business and manage its interior and fit-out operations.
Here are some of the fundamental features:
Managing Accounts and Finance
Preparing Estimates and Budgets
Purchase Handling
Store and Inventory Control
Customer Handling and Sales
Biding, Quoting, and Invoicing
Planning and Designing
Executing Projects
QC Check and Validation
Accurate estimates
Accurate project planning, execution, and monitoring
Timely project completions
Better quality of work
Analytical data available in real-time
Timely escalation of issues
Ready to Elevate Your Business Growth?
Request for a Customized Quote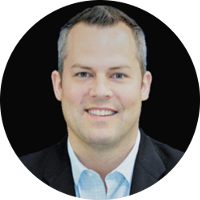 Start the conversation today
Please fill out this form and we'll get back to you as soon as possible.
We look forward to learning more about your business to understand your current system, processes and specific business needs.
Shawn Sauve,
VP of Sales & Global Dynamics Practice Lead