Top Challenges Construction Professionals Are Facing

Risk Management
Sometimes scheduling conflicts and changing preferences of stakeholders derail a construction project. To eliminate these risks, having the right technology in place with a contingency plan is essential.

Standard Processes
Several construction companies still use outdated methods and manual processes, resulting in human errors, inaccurate data, poor document management, etc.

Cash Flow Management
The construction industry is still plagued by slow cash flow and excessive expenses. Having a steady cash flow and covering the gap between bills and payments is still a dream for many.
Construction365—A Solution that Simplifies Project Management from Beginning to End
Take control of construction projects, minimize risks and maximize profitability

Connected Construction
Let us help you in bringing construction teams together using the power of Microsoft Dynamics Business Central on a single integrated platform.

Better Data Visibility
As a cloud-based platform, gain insights into work processes and promote a culture of accountability among teams.

Reduced Inaccuracies
Streamline processes for each project and eliminate double data entry. Get access to accurate project data and other information.

Improved Profits
Experience an overall efficiency in your construction projects and enable your business to earn more profits with reduced overhead costs.
Hear it straight from
our
Amazing Clients
More than 200+ projects have served successfully in 20 years and earned global recognition.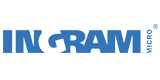 Frequently Asked Questions
Managing accounting books for your construction business is not a cakewalk. General ledger, retention accounting as well as filing taxes might take a toll on your day-to-day business activities. In our opinion, using software will prove to be helpful. Our platform is powered by Microsoft Dynamics Business Central designed to meet the financial needs of construction companies.
With our solution you can track subcontractor quotes and easily convert to Contracts and Purchase Orders. Because your field and operations are all in the same database your subcontractor information is one location and accessible by permission level security. Access subcontractors contracts, change orders, invoices, payments, retentions, certificates of insurance and more.
We keep it simple! Our Construction ERP solution powered by Microsoft Dynamics Business Central takes care of all the financial aspects of your construction project and helps you make empowering decisions.
Dynamics Business Central is known for providing flexible timesheets to keep an easy track of laborers for construction professionals. This ensures reduced cost and adequate wage distribution among employees.
By using Business Central with Construction 365, you can easily create several styles of job quotes and bids for your construction projects. Job quotes can be detailed by tasks or by bid items including a list of pre-set "scope of work" templates to easily add to your proposal descriptions.
Ready to Elevate Your Business Growth?
Request for a Customized Quote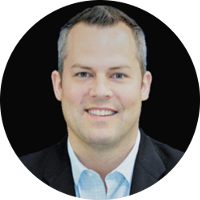 Start the conversation today
Please fill out this form and we'll get back to you as soon as possible.
We look forward to learning more about your business to understand your current system, processes and specific business needs.
Shawn Sauve,
VP of Sales & Global Dynamics Practice Lead