Common Challenges in Field Service Management
Integrate Your Operations and Transform Field Service
Dynamics Business Central helps you deliver exceptional field service and earn customers for life.

Enhanced Deliveries On Customer Service
With Dynamics Business Central, you can identify any gaps in your services before they affect your customers and maintain consistency in your operations.

Improved Scheduling Experience
Optimize your resources to reach your customers in a timely manner and cultivate exceptional delivery experiences.

Expand Overall Efficiency
Embedded scheduling features are designed to match service level agreements as well as predictive travel and work time goals, resulting in increased efficiency.

Go for a first-time Fix
With Business Central, you can provide your staff with the right tools to create a reliable and trustworthy service.
Why Business Central?
Providing ongoing customer service is important for any business, one that results in customer satisfaction, loyalty, as well as revenue. Service management and tracking are not always straightforward, but Business Central provides a set of tools to make it easier.
These tools are made to support repair shop and field service operations and can be used in business settings like complex customer service distribution systems, industrial service environments, and high-volume dispatching of service technicians.
Insights
Case study
Data Migration from Salesforce to Microsoft Dynamics CRM for a leading Customs and Logistics Provider
Challenges
The existing Salesforce CRM was about to expire.
The client needed a system to manage data migration from Salesforce CRM to Microsoft Dynamics CRM.
Download Case study
Whitepaper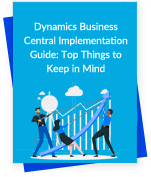 Download Whitepaper
Whitepaper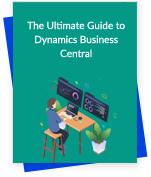 Download Whitepaper
Hear it straight from
our
Amazing Clients
More than 200+ projects have served successfully in 20 years and earned global recognition.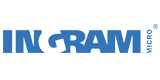 FAQs
With field service management software, companies are able to track requests, manage personnel, and keep visibility into their operations. Construction and utility firms, healthcare support companies, and home repair organizations are all examples of companies that use Field service management software.
Business Central enables enterprises to provide on-site service at client locations. The software combines workflow automation, scheduling algorithms, and mobility to equip mobile workers with the tools they need to be successful when they are on-site resolving problems.
Business Central allows you to:
Schedule service calls and set up service orders.
Track repair parts and supplies.
Assign service personnel based on skill and availability.
Provide service estimates and service invoices.
Through the convergence of IoT diagnostics, scheduling, asset maintenance, and inventory on the same platform, Connected Field Service enables enterprises to shift their service delivery from a costly break-fix model to a proactive and predictive service model.
Ready to Elevate Your Business Growth?
Request for a Customized Quote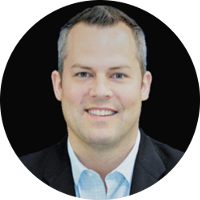 Start the conversation today
Please fill out this form and we'll get back to you as soon as possible.
We look forward to learning more about your business to understand your current system, processes and specific business needs.
Shawn Sauve,
VP of Sales & Global Dynamics Practice Lead