Key Challenges faced by Construction Developers

Ineffective Team Management
Developer teams are always on the go, doing several tasks in different locations. So managing projects in tandem with your team is crucial to delivering projects within the agreed timeframe.

Outdated Technologies
Outdated methods and tools can result in inefficient workflows and processes, making it difficult for you to finish the project by the deadline.
Inadequate Risk Management
A construction project can be derailed by unreliable subcontractors, scheduling difficulties, or stakeholders with changing preferences. Having the right technology in place is crucial to eliminate these risks.
Streamline Your Operations with Construction365
Construction365 is unparalleled in every way, including company growth, construction-focused accounting, contract management, union and certified payroll, and business insights based on advanced analytics.

Robust Construction Accounting
Construction 365 offers support for Project Accounting, AIA billing, change order management (both owner and subcontract), comprehensive budgeting and forecasting, and visual analytics.

Material Management and Fabrication
Manage all of your material purchase procedures in the warehouse and on your mobile field service trucks. Simple BOM import from BIM tools allows for real-time management of fabrication requirements and full project visibility of committed and actual costs.

Predict Project Costs
Use previous project cost data along with current resource and labor costs to estimate project costs precisely using Construction365.

Manage Machinery and Resources
Utilize machinery and equipment efficiently across a variety of projects. Be prepared for every task with the right personnel, resources, and knowledge on Construction365.
Hear it straight from
our
Amazing Clients
More than 200+ projects have served successfully in 20 years and earned global recognition.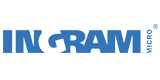 FAQs
Certainly! With its cutting-edge features, Construction365 can be your one-stop shop for all your accounting needs. Construction365, which is powered by Microsoft Dynamics Business Central, offers assistance for accounting, ERP, and project management to all different sorts of construction developers and firms. It can track anything from bid proposals to estimates, billings, payrolls, and more from the outset of the project to the very end.
You can easily manage payroll reports with Construction365. It enables multi-channel payroll integration so you can monitor active jobs and assist with payment processing. Construction365 provides certified payroll reporting assistance, particularly for public building projects.
Ready to Elevate Your Business Growth?
Request for a Customized Quote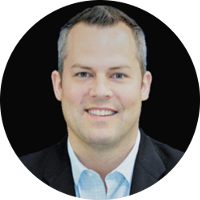 Start the conversation today
Please fill out this form and we'll get back to you as soon as possible.
We look forward to learning more about your business to understand your current system, processes and specific business needs.
Shawn Sauve,
VP of Sales & Global Dynamics Practice Lead