Key Challenges the Solar Industry Faces

Inaccurate data
Without using any tool for data entry may lead to errors and inaccurate data, causing problems during project implementation, maintenance, and reporting.

Limited scalability
Outdated processes are often not scalable, which can make it difficult for solar energy companies to expand their operations as their business grows.

Lack of visibility
Manual processes can make it difficult to track project progress, monitor performance, and identify areas for improvement, which can hinder the company's ability to make informed decisions.
Intelligent Energy Management Solution for a Sustainable Future
Investments in your business operations and improving your bottom line are all made possible with Construction365.

Schedule Resources
Construction365 facilitates resource scheduling by gathering data from various sources, allowing for the efficient allocation of resources, boosting labor productivity, and ensuring customer satisfaction.

Customer Focused
This platform assist companies in coordinating their energy balance, enabling them to improve their demand response programs and encourage participation in energy usage decisions.

Enhanced Infrastructure
Construction365 is a smart business platform that integrates individuals, procedures, and information to unify your business, utilizing Dynamics Business Central as its power source.

Seamless Maintenance
With Construction365, utility companies can efficiently plan and allocate resources, monitor their assets, and prevent power outages. Furthermore, clients are kept informed throughout the entire process.
Hear it straight from
our
Amazing Clients
More than 200+ projects have served successfully in 20 years and earned global recognition.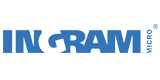 FAQs
Boost agility
Secure your energy requirements and adjust to the laws, market situations, and changing times.
Control risk
Take advantage of this expanding market and assemble your tools and processes to identify risks quickly.
Work toward the future
Integrate customer and management data for efficient operations, cost-effective solutions, and cutting-edge technologies.
A comprehensive solution for managing complex projects
Internal collaboration tools for seamless workflows
A secure and easy-to-access document management system
Cloud-based data storage to gain valuable customer insights
Prediction tools to prepare for future energy trends.
With Construction365, energy companies can take advantage of cloud computing and other new technologies for:
Management of resources and projects
Analyzing customer insights
Prediction tools for trends
A platform for building your own apps and services
Teamwork tools for great collaboration
Centralized and secure data storage
Ready to Elevate Your Business Growth?
Request for a Customized Quote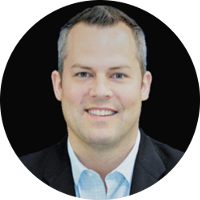 Start the conversation today
Please fill out this form and we'll get back to you as soon as possible.
We look forward to learning more about your business to understand your current system, processes and specific business needs.
Shawn Sauve,
VP of Sales & Global Dynamics Practice Lead