Power Automate
Enhance workflows and processes with Power Automate
Automate repetitive, manual, and time-consuming processes with zero coding and minimal effort.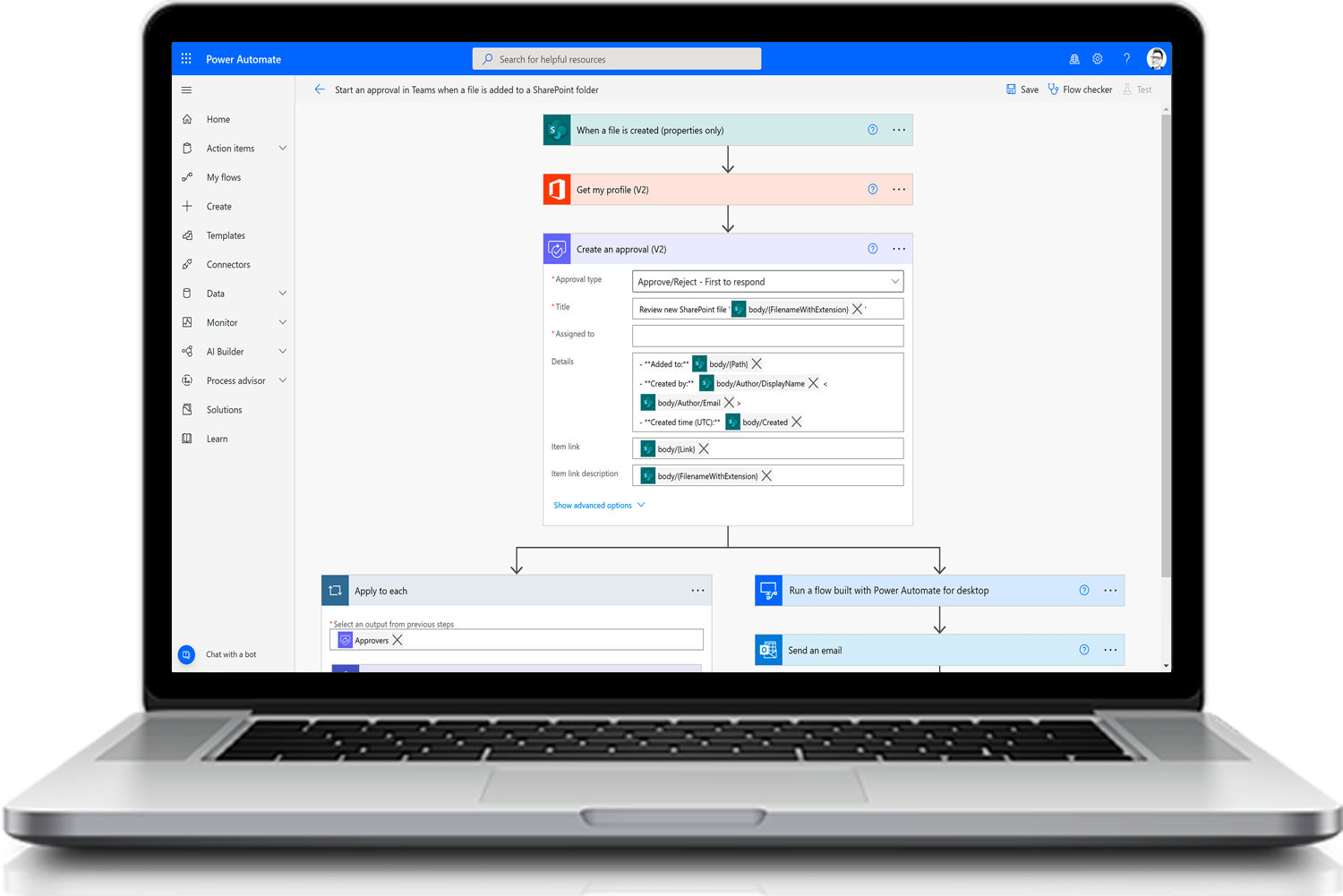 Benefits of Microsoft Power Automate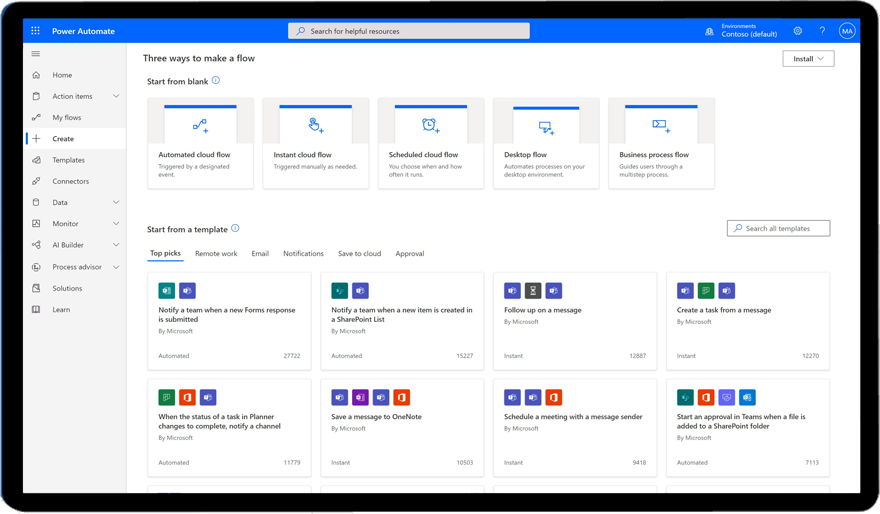 Boost Productivity
Using Power Automate will help you save time, increase productivity, and improve your business's bottom line.

Automate Tasks
With Power Automate, you can automate hundreds of tasks across the Microsoft ecosystem and beyond.

Streamline Decision-making
Automating processes to respond to time-off requests, document approvals, sales opportunities, etc., saves time in decision making.

Easily Accessible
The Power Automate mobile app allows team members to create, run, and monitor automated workflows on the go.
Transform your Business with Power Automate
Power Automate empowers everyone to build automated processes seamlessly. Easily automate repetitive, mundane tasks with drag-and-drop tools and hundreds of prebuilt connectors.
Easily access data from anywhere to build automated workflows that boost collaboration and productivity. Share this task automation seamlessly across your organization.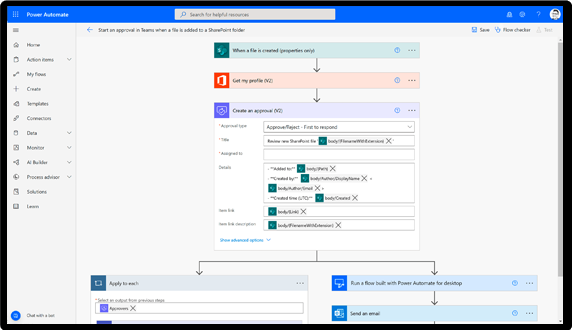 Power Automate Flow Types
Automated Flows
Create a flow that triggers one or more tasks automatically after an event occurs.
Instant Flows
Easily accomplish repetitive tasks with your mobile device from anywhere, anytime.
Scheduled Flows
Implement a flow that schedules one or more tasks.
Business Process Flows
Set out a process people can follow to achieve the desired outcomes.
UI Flows
Use robotic process automation (RPA) to automate and record manual tasks on legacy software
Expand your automation capabilities and transform your business