Software
Simplify Business Operations With Business Central Connectors
Essential Apps and Cloud Solutions To Boost Business Productivity.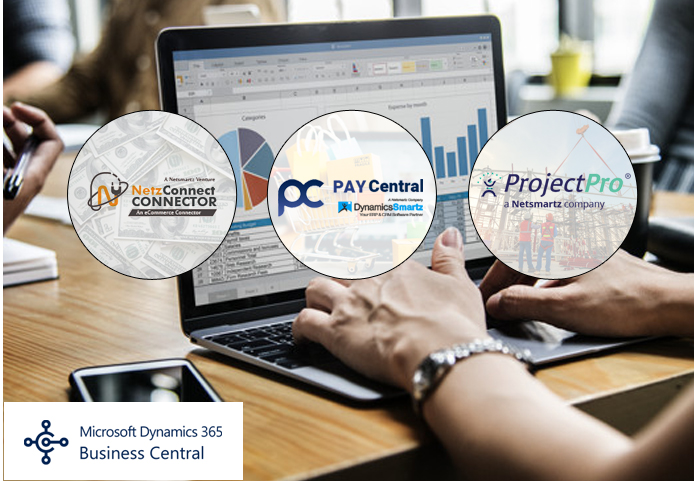 Get Much More From Your Dynamics 365 Business Central Based Business Solution
At DynamicsSmartz, we work to create products and solutions meant to streamline your routine tasks related to security, payments, and more.

eCommerce
Struggling with your eCommerce store? Streamline all your tasks related to sales and conversions by switching to NetzConnect.

Payment Management
Need help with your payments? Always keep a watch on your payments, billings, and other financial data through PayPal Central.

Construction Accounting Software
ProjectPro is specifically designed for construction firms and powered by Microsoft Dynamics NAV/Business Central to make sure you get the most out of your business software.
Unlock Value Proposition with DynamicsSmartz
Make your business a potential success with access to the best of Microsoft Dynamics ERP Solutions along with our Business Connectors and numerous Add-On options




120 Countries
Driving our connectors Subscribers across The Globe for our extensive functionality options

3,100+ Organizations
More than 3100 organizations are taking benefit of our business connectors in their routine

1,600,000+ Subscribers
Our solutions are popular across Microsoft Community with over one and half billion subscribers
How to get started
No-Risk! No Pressure To Commit!
Get access to our exclusive Business Central connectors and see for yourself how it can benefit your business.
We have monthly payments options, without setup fees, contracts or credit card information.