Microsoft Power Platform Powering Digital Transformation
Utilize Microsoft Power Platform to analyze your data, develop solution strategies, automate recurring workflows, and create custom apps and virtual agents.

A Single Platform to manage all Business Processes
Enterprise data management is essential for all organizations. Power Platform is an enterprise-grade platform that allows you to connect all your data from multiple, disparate sources through a unified dashboard.

The Perfect Solution for all kinds of Users
The Microsoft Power Platform is designed to simplify business operations. It is user friendly and users at all levels can leverage its capabilities without having to learn code.

No Dependency on Third-Party Tools
The Power Platform combines analytics, design, development, and automation tools into one comprehensive suite. There is no need for separate software licensing and maintenance.

Integrates with Office 365
If you enable end-to-end capabilities with Microsoft Power Platform, you can manage your data using SharePoint, Excel, or any other Office 365 app. As a result, enterprise data can be managed seamlessly and everyday tasks can be simplified.
Microsoft Power Platform Components
Robust application platform that combines Power Apps, Power BI, Power Automate, and Power Virtual Agents
Build Solutions, Automate Processes and Analyze Data
Data powers most modern enterprises. Business executives analyze data to identify trends and marketing departments look at customer data to expedite deal closing.
The Power Platform enables you to take advantage of data and create solutions that are unique to your business, sector, roles, or even specific locations.
Hear it straight from
our
Amazing Clients
More than 200+ projects have served successfully in 20 years and earned global recognition.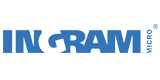 Frequently Asked Questions
Power Platform is a robust business application platform that combines the capabilities of Power Apps, Power BI, Power Automate, and Power Virtual Agents. It offers quick and simple app development as well as rich data insights.
Four main solutions make up the Power Platform:
1. Power BI: a robust Business Analytics tool.
2. Power Apps: app development solution for low to no code apps.
3. Power Virtual Agents are intelligent virtual bots.
4. Power Automate is a tool that enables process automation.
The PowerApps is an application development platform that is part of the larger Microsoft Power Platform. Its features are based on the Azure cloud services. All of the natively developed applications on the platform include Dynamics 365 for Sales, Service, Field Service, Marketing, and Talent.
Microsoft Power Platform is a set of tools that can be used to create complex business solutions, analyze and visualize data, automate business processes, or create virtual agents for communication. All of these solutions provide a platform that enables developers to create applications without writing any code.
The Microsoft Power Platform is greater than the sum of its parts. Microsoft Power Platform allows you to swiftly deliver value and eliminate your app backlog when combined with Azure and hundreds of other apps.
Ready to Elevate Your Business Growth?
Request for a Customized Quote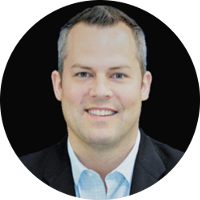 Start the conversation today
Please fill out this form and we'll get back to you as soon as possible.
Learn how the Power Platform can help you in overcoming your challenges.
Shawn Sauve,
VP of Sales & Global Dynamics Practice Lead