Software
Dynamics NAV: Market-leading ERP solution for SMBs
Manage your accounting, financials, supply chain, and operational needs with Microsoft Dynamics NAV ERP software solution.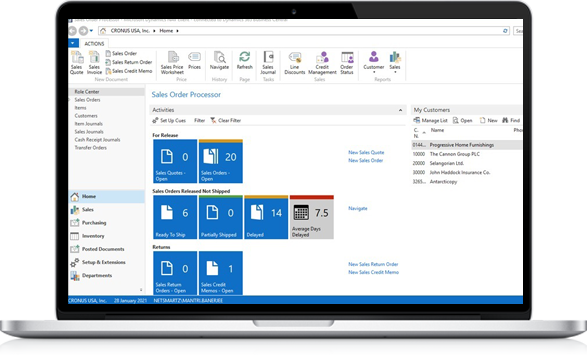 Enhance Your System with a Dynamics NAV Upgrade
Upgrading from Dynamics NAV to Microsoft Dynamics 365 Business Central gives you the same capabilities as Microsoft Dynamics NAV, all in a cloud-based environment. With an upgrade, you will be able to take advantage of new features and enhancements that will create new efficiencies for your business processes.
What's new in Business Central?

Automation
Microsoft Dynamics Business Central provides automated solutions to reduce the amount of time your employees are spending on repetitive tasks.

Instant Access
Take your business to new highs with cloud-based access, allowing full access to your database from anywhere in the world.

Real time reporting
You can now manage your costs with real time data and reports
Gives your project managers the tools they need to keep their projects on time and in budget.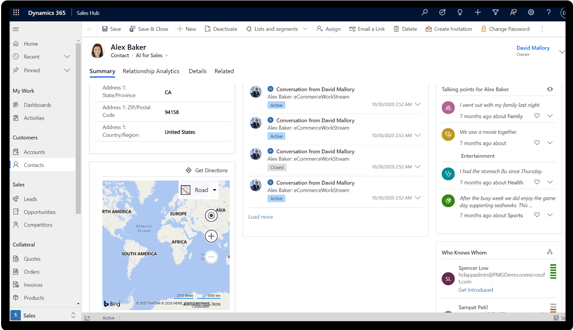 Upgrade from Dynamics NAV to Dynamics 365 Business Central
Reduce infrastructure costs and take advantage of new capabilities by upgrading your Dynamics NAV solution to D365 on-premises or the cloud. We follow a "configure first" approach to help you utilize the full benefits of Business central while minimizing disruption to your business activities.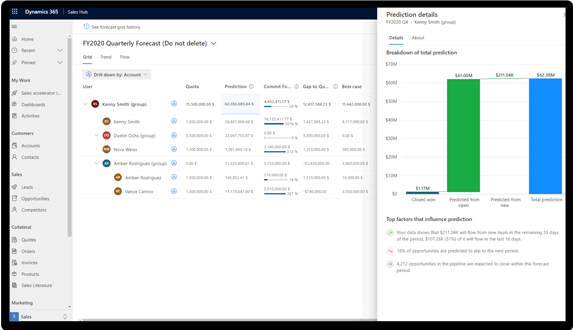 How Does Upgrading Work?
Since every company has unique business requirements, we focus on learning your current business processes for you to make a seamless transition to Microsoft Business Central. We do so by:
Performing a detailed Discovery to identify business requirements
Developing a customized plan that ensures Microsoft Business Central will meet your individual company's needs.
Provide a comprehensive training plan so that you understand how to benefit from the features and functionalities of your new system.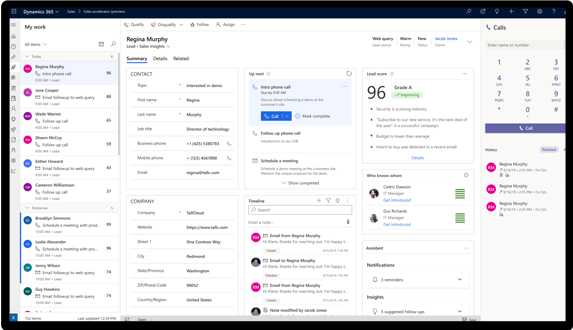 Why Should I Work with DynamicsSmartz for My Upgrade?
Each client has a dedicated Upgrade Team that consists of:
Project Manager
Business Analyst
Functional Consultant
Technical Consultant
We ensure our team understands your industry and will work to create an interactive environment to be sure you are comfortable with your new solution.
As a Microsoft Gold Certified Partner, you can expect professional service every step of the way.
What You Need To Know Before You Upgrade From Dynamics NAV To Dynamics 365 Business Central
Discover How to Enable Corporate Agility with Dynamics 365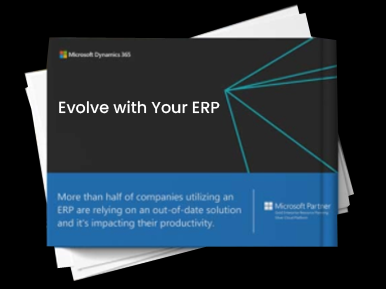 Ready to get started?
Schedule your free demo of Microsoft Dynamics 365 Business Central and learn how upgrading can improve your business.