What You Need To Know Before You Upgrade From Dynamics NAV To Dynamics 365 Business Central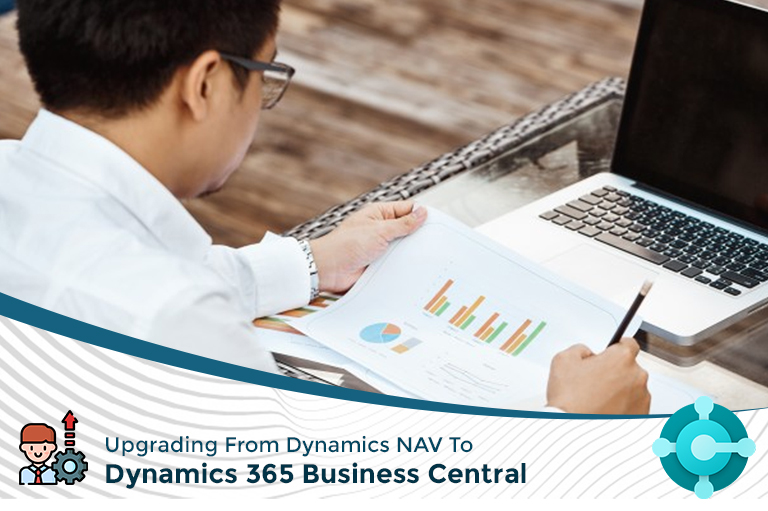 Over time, Microsoft Dynamics product line has evolved to a great extent meeting the unique needs of business prospects. However, Microsoft Dynamics 365 Business Central has turned out to be the most vibrant business software solutions of all time.
Especially, the latest release of Dynamics 365 Business Central has brought so many interesting and adaptive changes that have gained a lot of attention in the market. With so many rapid shifts made from Dynamics NAV to Dynamics 365 Business Central, there are certain factors that are a must know before you plan to make a move to business central.
Redefined User Experience
The most recent release of the Dynamics 365 Business Central comes with so many advanced features that were not available with its predecessor. It gives you an all-new interface with easier control of data through managed documents, lists, worksheets, and role centers to explore.
It allows users to have improved control over productivity with changed navigation features that can be used to sort data in the form of lists or pages. However, it has still retained the legacy features that you can find with Office 365 but more improved with the upgraded Power BI features.
On the other hand, the common to use process related to routine management were kept the same to keep things simpler for new users. But still, it entirely depends on the version of the software that you are using that how easy or difficult the training turns to be.
Licensing
For users who are planning to move to the SaaS-based model of Dynamics 365 Business Central from an existing On-Premise solution, this only needs you to get a license for both On-Premise and SaaS. Though it does not need you to pay any extra money, it is necessary that your implementation partner should not hold back or forget to organize a valid license.
Permission & Roles
In case, you are a Dynamics NAV user who is using a version 2013 or later, and is planning to switch to Dynamics 365 Business Central On-premise solution, you don't have to bother much about the permissions and roles. This is because Dynamics NAV 2013+ and Business Central run on a similar set of roles and permissions for added user convenience.
On the other hand, if you are switching from Dynamics NAV to the SaaS model of Dynamics 365 Business Central, it may need you to see changes with the permissions. Since Dynamics 365 Business Central is a more role-based type of software unlike the function-based Dynamics NAV, you may need custom permissions to meet your unique business requirements.
This allows users to either select an existing set of permissions or import a new set of permissions. But still, it needs you to make sure that your user group understands the permissions well to identify all the changes and sticking to the defined standards. Also, the users have to understand that new functionalities available on Business Central require additional permissions along with imported permissions sets to access new tables and other features.
Functionality
Until now, two new releases have been made to Dynamics 365 Business Central, one in April 2018 and the other in October 2018. Microsoft introduced special release notes with both the updates to ensure users get informed about all the added features and functionalities.
Since all these upgrades made to features are made to add more convenience to user experience, Microsoft Dynamics NAV users from its earliest version to the 2018 version may find it difficult to choose the business central features.
Also, migrating to business central involves certain optional and mandatory features. To cut down the costs for unwanted features, make sure you decide well on mandatory and optional features that can work well for your business needs.
Concluding it all…
When upgrading from an existing Business Central version or making the switch from NAV to Business Central, you may want to look at your full business process as it stands currently and determine if the newest features in Business Central will streamline your processes or provide more capabilities to support your future growth. You can request a consultation and a demo to get a good understanding of the newest enhancements, along with information about licensing, permissions, and other important aspects of the migration.
Good Luck!
Planning to get an upgrade for your business? Not familiar with Dynamics 365 Business Central and the idea of upgrading to a new interface or costly implementations make you hesitant? Let DynamicsSmartz provide you the help you need to find the perfect business solution for your business requirements.
We make sure to get you in-depth training of the updated modules as well as features for pleasant user experience and at minimal costs. Learn more in detail by scheduling a free assessment today!