Software
Dynamics 365 Project Operations
Empower your customer relationships with Dynamics 365 Project Operations as it helps you experience better employee productivity and deliver projects within defined time and budget for maximum revenue.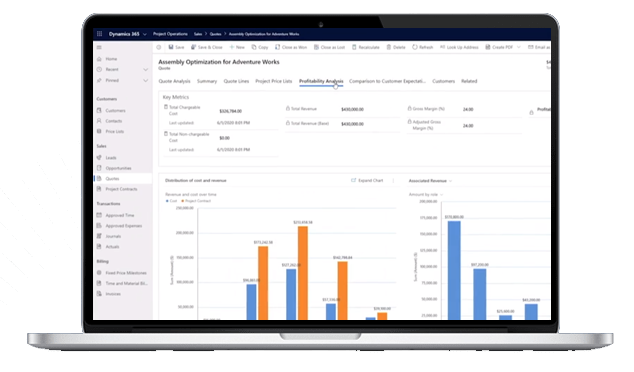 Microsoft Dynamics 365 Project Operations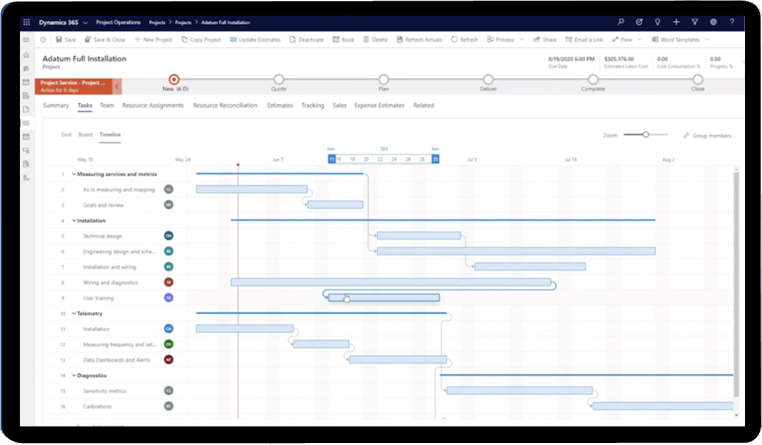 Build Trust & Transparency
Strengthen client relationships by ensuring timely deliveries.

Achieve Visible Success
Project costs, plan activities, and ensure robust planning through Microsoft Dynamics Integrations.

Get Project Insights
Intuitive dashboards to help you plan costs and schedule activities for optimum performance.

Simplified Resource Management
Get a real-time check on resources for intelligent distribution and advanced order management.

Drive Revenue
Make smart decisions using intuitive dashboards that are made to add accuracy with billable data.

Grow Professional Skills
Apply for a wider range of projects by learning the productivity skills for effective project deliveries.
Add Value To Your Business With Dynamics 365 Project Operations
At DynamicsSmartz, we help you gain confidence with your projects through predictable models that keep your customer's need at priority. The Microsoft platform enables you to have confident planning and even more confident deliveries.
Dynamics 365 Project Operations can also help you with resource optimization for your project needs. Designed to increase productivity, it can even help you allocate your resources for the best utilization.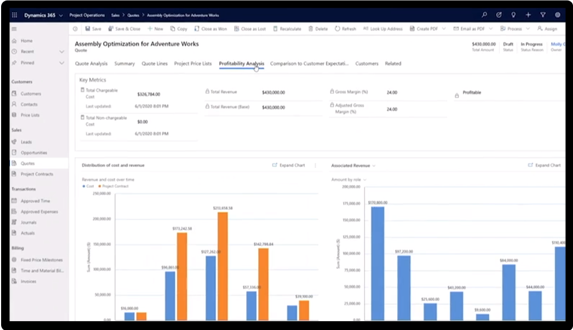 Successfully manage your projects
DynamicsSmartz allows you to capture every possible project-based opportunity through enhanced planning and control.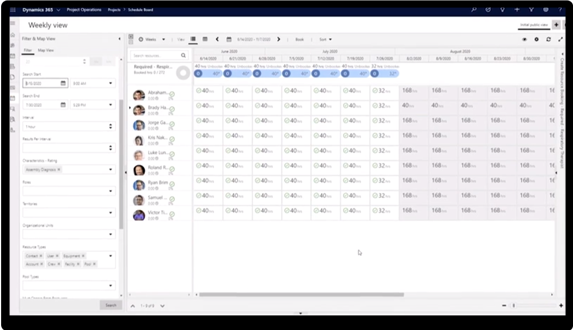 Transparency Like Never Before
Project Operations will provide visibility across your projects.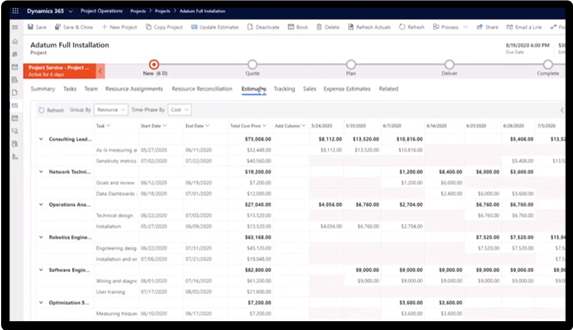 Enhanced Contract Process
From initial planning to amendments, we can help you streamline the entire contract process for improved deliverables.
Dynamics 365 Project Operations
Empower Your Projects With A Complete Productivity Solution
Valuable Collaborations

Have improved operations that are planned through effective communication.

Agile Planning

Stay agile for all the updates, changes, and implementations.

Boosted Management

Get adaptive project control and efficient workflow management.
Discover Dynamics 365 Project Operations Pricing and Licensing
Say No To Lost Productivity
Get Dynamics 365 Project Operations