Key Challenges Roofing Industry Faces

Cost Estimation
Changing raw material prices and higher steel prices have put significant pressure on steel margins. This leads to inaccurate cost estimates.

Accounting Management
Managing financial assets, budgeting, and specialized costing becomes difficult when there is a lack of visibility into all aspects of the business.

Performance Tracking
To be as efficient as possible, monitoring each stage of the work process is essential. A work unit's production expenses can be used to track and evaluate employee and subcontractor performance.
Construction365 for Steel and Metal Industries
Construction365 includes manufacturing and financial tools that assist business processes, control supply chain operations, and improve customer service.

Quality Control
You can create a certificate for your material that attests to its grade of quality using Construction365. The user can track issues according to the nature of the problem and find either long or short-term solutions.

Streamline Operations
With our cloud-based platform, you can establish seamless communication between your field and office teams and optimize your project workflow to achieve your objectives.

Access to a variety solutions
Let us assist you in achieving efficiency in accounting, project management, and resource allocation to stay ahead of your competitors.

Real-time Analytics
Construction365 retrieves real-time analytical data to track the ongoing development of your business. You can enhance company outcomes and make smart decisions by employing data-driven insights.
Hear it straight from
our
Amazing Clients
More than 200+ projects have served successfully in 20 years and earned global recognition.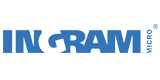 Frequently Asked Questions
Management of Sales and Orders
The key to success for every steel and metal production business is delivering sales orders on time and with guaranteed quality. Construction365 promotes seamless sales order administration on a simple and unified platform. You can strengthen your organization and win more prospects by better understanding your customers' demands.
Financial Management
Robust Financial Management is a major component of Construction365. To obtain accurate financial records, Construction365 extracts data from various places. It allows for a comprehensive, real-time picture of all costs, including production, subcontracting, and other charges.
For manufacturing companies, Construction365 is the best option. It helps you strengthen the weakest links in your supply chain and enhance planning, costing, storing, and routing of the various inputs. As a result, waste is reduced, processes run more smoothly, and margins are improved.
Steel Production
Business Central can continuously monitor your quality and notify you of emerging problems. It helps with
Configurable quality controls and processes
Monitor quality across all procedures ( both shop floor and vendor-supplied parts)
Best deals for customers and high-quality goods
Root cause analysis and comprehensive rejection management
Preventive Maintenance
Machine malfunctions that cause production delays can have a significant impact on client commitment and production deadlines. Assets must be kept in the best condition possible. Business Central helps with:
Comprehensive assets' maintenance processes
Critical information on foreseeable errors, preventing them, and taking appropriate action
Mean time between failures analytical inputs that can assist you in planning the right maintenance tasks
We bring you a quick solution to all your project management and accounting needs. All you need to do is plan a free consultation call with our experts, where you can get a demo of the capabilities.
Certainly. However, it is relatively simple to learn, and our specialists will train you so that you can fully utilise the software.
Ready to Elevate Your Business Growth?
Request for a Customized Quote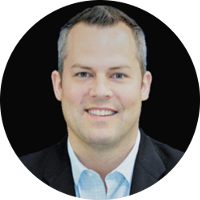 Start the conversation today
Please fill out this form and we'll get back to you as soon as possible.
We look forward to learning more about your business to understand your current system, processes and specific business needs.
Shawn Sauve,
VP of Sales & Global Dynamics Practice Lead