Key Challenges Marine Construction Contractors Face

Reduced Profitability
Marine contractors must manage various tasks, including planning, job assignment, resource management, and much more. This is where automating these processes can assist you in increasing productivity and profit margins for your company.

Keep Track of Productivity
Tracking productivity of your marine construction business is crucial. This is due to the nature of the work. Labor work at multiple locations and keeping track of every project assigned becomes unmanageable without the right tools.

Executive Solid Practices
Executive proper marine construction practices, leads to less data errors and streamline processes that create havoc on project management. Using a reliable platform for managing data and other information is crucial.
Flexible, High-performing Solution for your Marine Construction Projects
Stay on top of your project revenue for more accurate profit reporting and achieve project goals

Efficient & Performance Oriented
Construction365 enables you to work on all finance-related tasks in real-time. It can help you allocate resources and track the status of project finances.

More Profits, High Revenue
With our solution, you can track all your project data from the onset of the project lifecycle to completion. Meet your project goals by mastering all operational processes.

Unmatchable Data Accuracy
Construction365 is built on Microsoft Dynamics Business Central, so managing your business data becomes a breeze.

Productive Accounting
While our platform can be used for all stages of construction management; accounting is the USP that makes it unique. Thus, we ensure your finances are seamless.
Hear it straight from
our
Amazing Clients
More than 200+ projects have served successfully in 20 years and earned global recognition.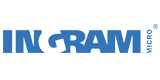 Frequently Asked Questions
Our software is built on Dynamics Business Central and aims to keep your processes, people and data connected. This enables marine contractors to stay focused on core business operations by automating repetitive and administrative tasks.
Yes, we do. We have highly trained team members who can handle implementation with ease. Furthermore, we provide you with training so that you can take full advantage of the solution.
Indeed, you can use our platform to work on your payroll requirements. It is a Financial ERP solution for construction and maritime contractors that helps you to manage all your payroll expenses efficiently.
Clients interested in testing the software features and business compatibility can request a free demo and consultation on our platform. We always listen to your requirements and act upon them accordingly.
In addition to being a Microsoft Gold Partner, we assist our clients in using the platform effectively and upgrading their business processes to remain competitive.
Ready to Elevate Your Business Growth?
Request for a Customized Quote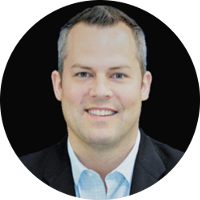 Start the conversation today
Please fill out this form and we'll get back to you as soon as possible.
We look forward to learning more about your business to understand your current system, processes and specific business needs.
Shawn Sauve,
VP of Sales & Global Dynamics Practice Lead