Key Ecommerce Challenges

Data and Cyber Security
Cybersecurity breaches are one of the biggest challenges faced by Ecommerce companies.

Finding the right Customer
Consumers today have a virtually limitless number of shopping possibilities.

Converting shoppers into Paying Customers
In Ecommerce, it is exceedingly challenging to turn website visitors into buyers.
Cross-border Ecommerce
Many Ecommerce sites is stagnate due to a lack of interaction with customers outside their geographic and linguistic regions.

Moving towards Omnichannel
Using multiple channels to sell your products helps you increase your revenue and Average Order Value (AOV).

Increasing Customer Expectations
Customers are becoming more informed and aware as technology advances and they are exposed to more brands and services.
Meet the Growing Demands of your Customers with Business Central
Streamline your customers' and partners' buying experiences with a personalized, seamless solution.

Order Management
Ecommerce companies can monitor orders, ensure customer fulfillment, and streamline their operations with Dynamics Business Central.

Inventory Management
Dynamics Business Central allows you to effectively manage your stock levels and inventory flow.

Customer Management
Take advantage of instant AI Insights and key reporting metrics to engage the right customers at the right time.

Supply Chain Management
By managing and improving your supply chain pipeline, you can achieve productive and sustainable outcomes.
Why Dynamics Business Central?
For growing businesses that want to take Ecommerce to the next level, Dynamics Business Central is the perfect ERP solution. Business Central is fast, easy to adapt, and easy to implement.
It integrates effortlessly with Microsoft Teams and Office 365. Business Central offers a variety of powerful capabilities at an affordable cost that won't bust your budget.
Insights
Case study
Business Central Implementation for a leading Cooking Equipment Provider
The client was previously using QuickBooks, which was not equipped to meet their evolving business needs. It fell short in many areas, most prominently inventory monitoring and financial reporting.
Download Case study
Whitepaper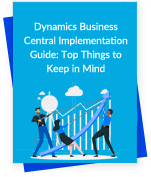 Download Whitepaper
Whitepaper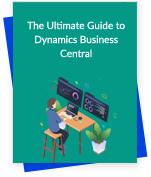 Download Whitepaper
Hear it straight from
our
Amazing Clients
More than 200+ projects have served successfully in 20 years and earned global recognition.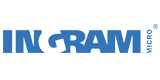 FAQs
Dynamics Business Central provides you with a range of E-commerce capabilities. With Business Central, you can keep an eye on orders, make sure customers are satisfied, streamline processes, and efficiently manage your stock levels and inventory flow.
Dynamics Business Central gives you the tools you need to boost staff productivity, increase revenue through more tailored client interactions, drive supply chain efficiency, and optimize operations.
Dynamics Business Central is a full-featured business management system with comprehensive plans, a wide range of features, and cutting-edge capabilities. If you're a small business, Business Central provides everything you could possibly need: it's simple to use, scalable, adaptable, and economical.
Yes, Business Central can be linked with a Shopify store. This enables real-time automation and data management.
Ready to Elevate Your Business Growth?
Request for a Customized Quote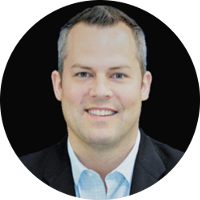 Start the conversation today
Please fill out this form and we'll get back to you as soon as possible.
We look forward to learning more about your business to understand your current system, processes and specific business needs.
Shawn Sauve,
VP of Sales & Global Dynamics Practice Lead