Top Challenges Earthwork Contractors Are Facing

Cost Estimates
Cost estimating for earthwork companies requires unit costing analysis from the initial estimates throughout each project. It is critical to stay on budget weekly as well as staying on schedule. This will help maintain a healthy project and relationship with your stakeholders.

Contract Management
Managing earthwork contracts and bids with efficiency is where most contractors fail. Due to the nature of the industry, it is difficult for contractors to store all of their contracts on a single platform and make it easily accessible.

Balancing a Workforce
Putting your resources to work and keeping track of their schedule is a challenge. However, in order to achieve optimum efficiency and meet deadlines, it's imperative to have a skilled workforce and access to cutting-edge technology.
Now Unlock Productivity & Earthwork Business Growth with Construction365
Improve connectivity between your employees, processes, and data to make more informed decisions.

Track & Monitor Crew
Using the right technology will help you efficiently schedule the appropriate resources for each task and boost productivity. Also, manage and track each field worker and the equipment seamlessly.

Improve Site Safety & Deliver Quality Services
Fostering the right culture and safety policies, collecting safety forms, and managing orientations before the start of every project will greatly help you build better relationships with staff & deliver quality services to clients.

Make Cost Estimates using Accurate Data
When you have project details, documentation and critical data related to the project, creating cost estimates will be much easier. Furthermore, this extends to managing your subcontractors quotes and their scope of work requirement.

Monitor your Project Performance Smartly
With access to connected data, you get instant access to every resource including equipment that is being utilized on your job. Job performance and production can be measured weekly throughout your project timelines. Construction365 empowers you to manage your project on fingertips.
Why Construction365?
We understand the unique industry challenges and strive to resolve them by providing excellent solutions. Using the right platform, you can make empowered and profitable decisions for your construction business.
Hear it straight from
our
Amazing Clients
More than 200+ projects have served successfully in 20 years and earned global recognition.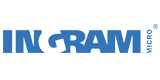 Frequently Asked Questions
Yes, it can give you the most satisfactory experience dealing with your ERP (Enterprise Resource Planning) needs. We can assist you in handling all aspects of your excavation projects, from material resources to labour and equipment.
Powered by Microsoft Dynamics Business Central, Construction365 can easily automate your processes, saving you ample time and money. This will enable you to focus on core activities and improve overall profitability.
Our software is designed to meet the unique needs of contractors. It is easy to use, offers ample storage with safe data keeping, and brings the most refined Microsoft Dynamics Business Central capabilities.
We bring you a quick solution to all your project management and accounting needs. All you need to do is plan a free consultation call with our experts, where you can get a demo of the capabilities.
Certainly. However, it is relatively simple to learn, and our specialists will train you so that you can fully utilise the software.
Ready to Elevate Your Business Growth?
Request for a Customized Quote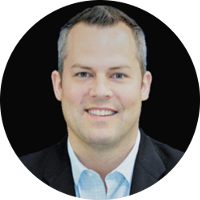 Start the conversation today
Please fill out this form and we'll get back to you as soon as possible.
We look forward to learning more about your business to understand your current system, processes and specific business needs.
Shawn Sauve,
VP of Sales & Global Dynamics Practice Lead