Tips for selecting the right Microsoft Partner for Implementing Dynamics Business Central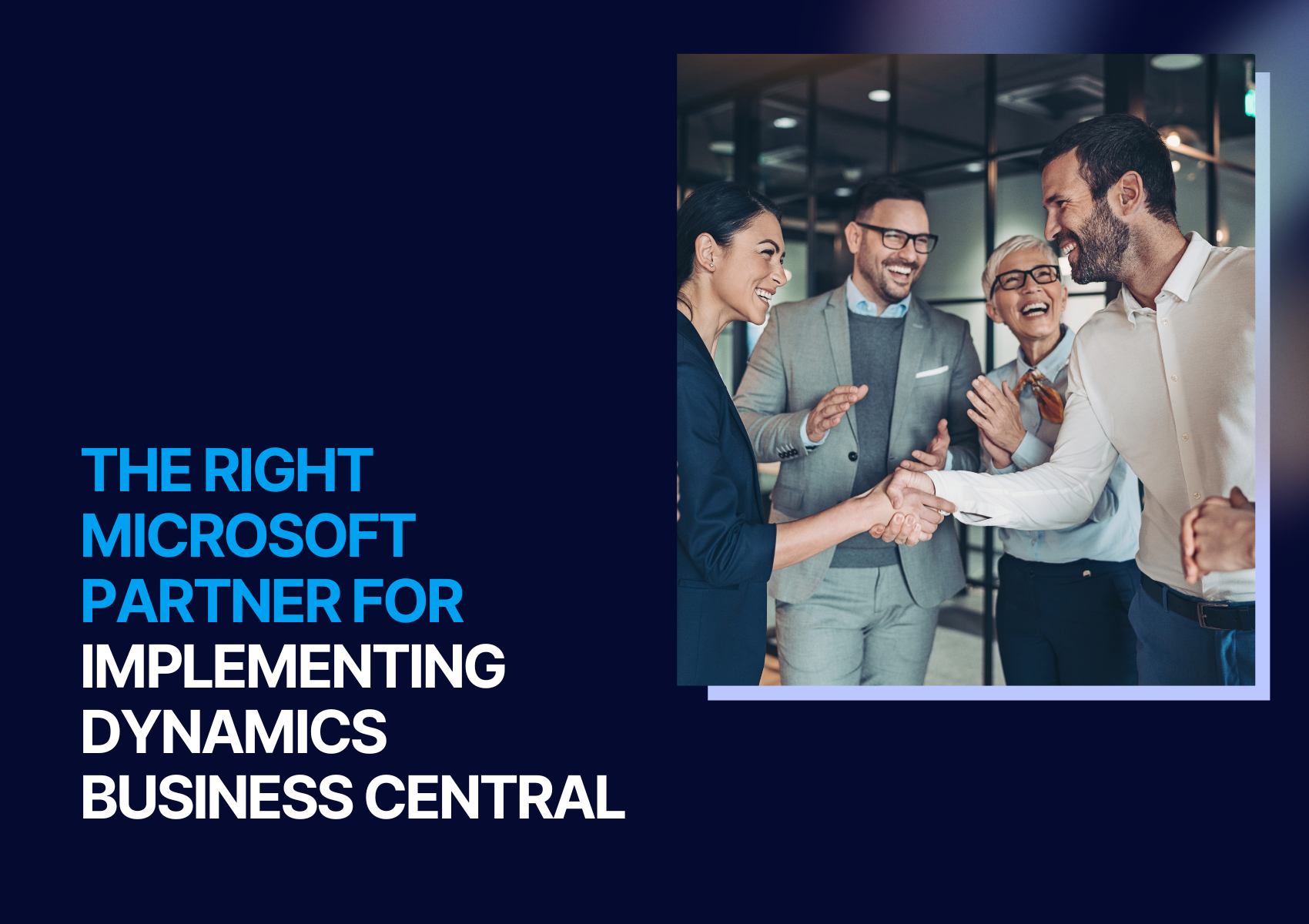 So, you have decided to upgrade your enterprise resource planning (ERP) system. Do you know where to start?
Many businesses need help setting up their ERP software, and there are ERP implementation partners who will handle that without involving themselves in process improvement. However, we do more than that.
If you're looking for an ERP partner, you must ask the right questions to ensure they'll provide the support and guidance you need. Businesses benefit greatly from a comprehensive, long-term partnership. Such partnerships allow you to concentrate on the day-to-day while maintaining optimal solutions and processes.
Our goal at DynamicsSmartz is to help businesses make the best decisions when selecting an ERP partner. It's easy to settle for less than you need if you don't know what to expect from a Microsoft Partner.
Microsoft Partners assist businesses in identifying the right ERP solution, configurations, and customizations to support their operations and future goals. Partners assist businesses in migrating or implementing their systems, providing ongoing support and guidance. Their goal is to understand your business processes so that they can design a solution that fits.
Undoubtedly, Dynamics Business Central is the most popular ERP solution in the business world. It is widely used by companies looking for the best ERP to support their business operations. Dynamics Business Central experts play an essential part in this process. They maintain the ERP solution up to date with organizational and client requirements.
Why should you work with a Microsoft Partner?
Here are six benefits to working with a Microsoft Partner:
Experience: Microsoft Partners have years of experience and extensive knowledge in ERP implementation.
Training: Organizations can benefit from the practical employee training provided by Microsoft Partners.
Best practices: You will better understand industry best practices when collaborating closely with an experienced Microsoft Partner.
Problem-solving: Microsoft Partners have experience with various ERP system issues and work on several projects across industries. Dynamics Business Central Consultants have been taught how to analyze problems and find solutions that they have already run into.
Pre-developed Codes: The code libraries that consultants have built help the development process move more quickly.
Customization is essential to utilize Dynamics 365 solutions to their maximum potential and power. Microsoft Dynamics Business Central is famous for its ability to transform enterprises and boost ROI. However, the assistance of a Microsoft Partner is necessary for a company to benefit from Business Central fully.
What to look for in a Microsoft Gold Partner?
A cost-efficient Microsoft Gold Partner: An excellent Microsoft Partner takes their client's whole spending into account. Choose a partner that offers you various ways to save on the Dynamics 365 solutions you wish to deploy.
Skilled resources and strategic expertise: Find a Microsoft Partner with a strong track record of achievement and a solid reputation for strategic services. Having a partner with these assets and a seasoned staff is vital.
Good Leadership: Look closely at the partner; their credentials, recognitions, and position speak to the quality of their offerings. Quickly review their rates for development, on-premise services, and cloud platforms for a more comprehensive view.
Communication channel with customers: To be a good partner, the company needs a smooth channel of communication that enables interaction between its clients and professionals. The sharing of information regularly and a commitment to doing so are vital signs.
Adoption and Training: The familiarity of the users with an application determines its success. Ensure that the partner company provides adoption and training after the application is deployed. Users stay up to date on functionality and feature upgrades.
Conclusion
When businesses find the right Microsoft Partner, their ROI, employee productivity, and business process efficiency all increase significantly.
DynamicsSmartz is a Microsoft Gold Partner with extensive experience with many successful Business Central implementations. We have seasoned, highly experienced experts on our team that take the time to comprehend the client's long-term goals and offer support. Drop us a line to learn more about Business Central and make a seamless transition.