Dynamics 365 Business Central Roadmap: A Complete Overview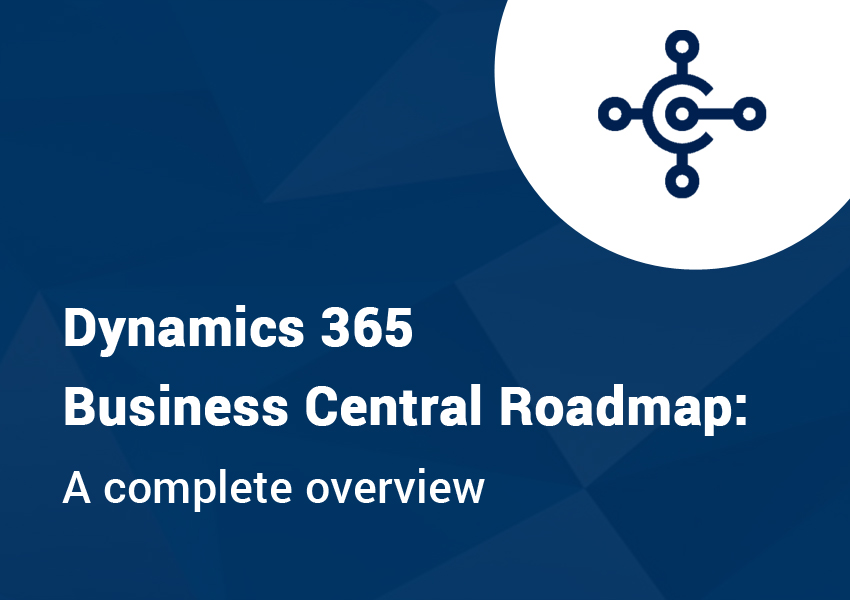 Microsoft Dynamics 365 Business Central is a robust ERP solution that enables businesses to manage all aspects of their operations from one place. Business Central allows you to simplify sales, service operations, financials, and more.
Business Central has significantly improved customer and vendor relationships, optimized operations, and enabled enterprises to get real-time insights with built-in BI, analytics, and dashboards.
Here are some key benefits that Dynamics 365 Business Central offers:
Increased Financial Visibility
Supply Chain Optimization
Improved Sales and Service
Significant cost and time savings
Microsoft releases two waves of updates each year, each with new features, improved functionality, and bug fixes. The latest release, Business Central release wave 1, can be accessed by customers on April 1.
For a recap, click here to see the new features and enhancements in the 2022 Business Central Release Wave 1.
Dynamics 365 Business Central Roadmap Priorities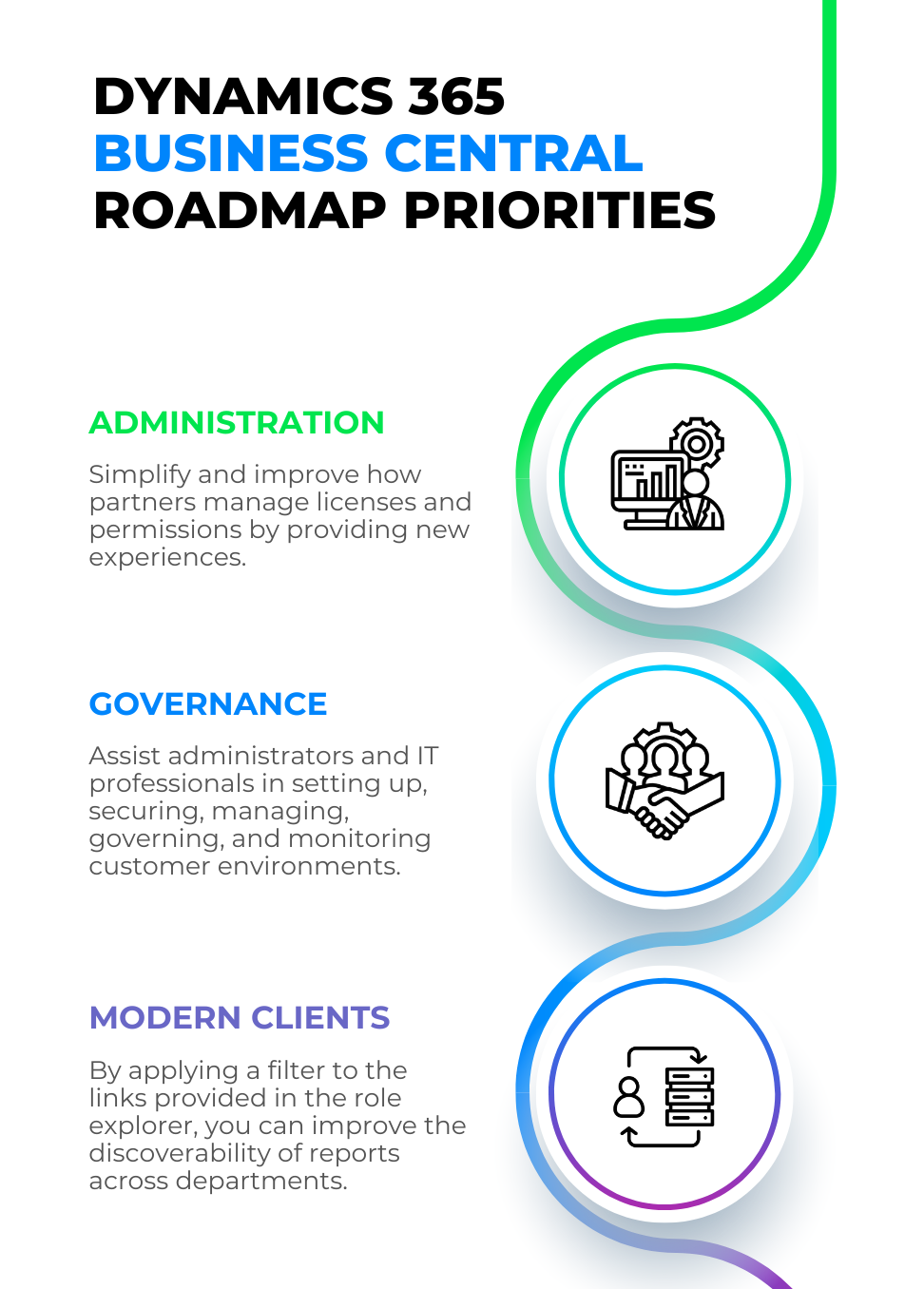 Dynamics 365 Business Central Roadmap: Top Features
1. Change Default Company Bank Account on Documents
Since many businesses now have multiple bank accounts at various banks, Business Central 2022 release wave 1 added a new function that allows you to modify the bank account on sales and service documents for greater flexibility in directing client payments. By selecting Use as Default for Currency on the Bank Account page, users can now set default bank accounts for companies and individual currencies.
The default bank account on a sales document is determined by the currency specified in the Company Bank Account Code field. The banking information can be printed in the invoice format after the document has been posted to alert customers to the right payment details.
2. Combine Customer and Vendor Accounts
If you work with companies that are both customers and vendors, this new functionality will save you time and money. You can avoid making unnecessary payments or receipts and save money on transaction costs by consolidating customer and vendor balances. Use the Create as Customer or Create as Vendor actions on the Contact Card page to turn a contact company into a customer or vendor.
The Balance as Vendor field is available on the Customer Card page, and the Balance as Customer field is available on the Vendor Card page for companies that were founded or linked to the same contact company. You can use the Net Customer/Vendor Balances action on the Payment Journal page to net the company's customer and vendor balances within the Payment Journal.
4. For Payables and Receivables Transactions, Use Different G/L Accounts
You may need to post payment and receivable transactions to a G/L account other than the one stated on the customer or vendor posting group on occasion. Controllers can now specify policies for posting certain transactions, and accountants can change them by selecting a substitute during the posting process.
Changes to default customer or vendor posting groups can be enabled by selecting Allow Alteration of Posting Group on the Sales and Receivables Setup and Service Mgt. Setup pages for customer posting group changes, and Allow Alteration of Posting Group on the Purchases and Payables Setup page for vendor posting group changes. Substitutions can be specified on the Customer Posting Groups or Vendor Posting Groups pages.
The Customer or Vendor Posting Groups can be modified when a document or journal is created using the list of approved Substitute Posting Groups provided for the Default Customer or Vendor Posting Group.
5. Use the Outlook Add-in to Add Email Attachments to Records
The Business Central Outlook add-in now allows you to copy email attachments from an Outlook item to a Business Central record without having to leave Outlook. For instance, the add-in will display the contact record that corresponds to the email sender, from which you can browse the customer's most recent transaction. The attachments feature will copy files from the current email to that order once you've determined the order to which the email corresponds.
6. Create Report Layouts using Excel
Users may now use the entire capabilities of Excel to create and edit Business Central report layouts, including sliders, diagrams, charts, and pivot tables. Excel layouts can be updated and saved back into Business Central in the same manner as Word and RDLC layouts can. Open the report request page, then run the report with the option Excel document to produce a new Excel layout (data only). The report will generate an Excel file with sample data and the fields specified in the report description, and you can then add your new layout to the additional tabs in the excel file.
Conclusion
At DynamicsSmartz, we can help you seamlessly transition to Dynamics 365 Business Central. Our seasoned consultants are available to answer any questions you might have about the new capabilities in Business Central 2022 release wave 1. Drop us a line to know more.