Why Choose a Microsoft Gold Partner?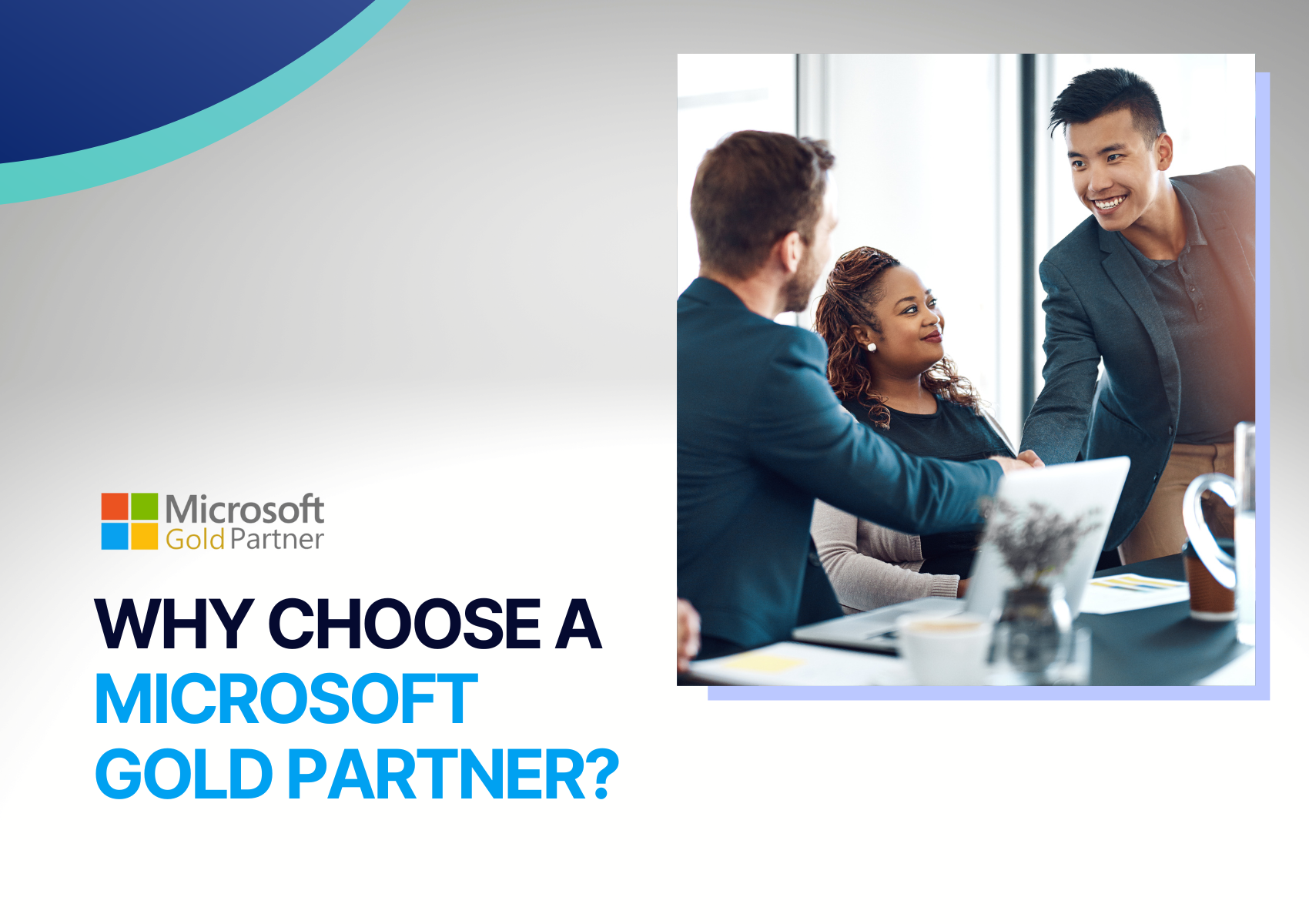 The 21st-century purchasing culture highly depends on reviews, expert evaluations, and certifications. It helps you make the best decision, whether buying a consumer product on time or assessing a possible IT partner for your company.
There are many IT service providers available with different certifications and expertise when it comes to implementing a successful solution for your organization. It can be challenging to distinguish between the best and less spectacular ones among the many options.
What are Microsoft's Competencies?
Microsoft partners are certified technical support providers. They have earned competencies that are only provided to Microsoft Gold Partners. So, when you plan to implement any solution, be it Dynamics 365, Business Central, Dynamics Field Service, or any other technology solution for your firm, look for these competencies.
Competency is a certain level of skill in a specific field. Whether your organization requires a sales CRM, field service, or Business Central, remember to check the competency of your Certified Microsoft Partners.
Microsoft provides around 19 competencies in four different categories that are:
Business Applications
Data and AI
Modern Workplace
Applications & Infrastructure
Additionally, a firm only receives specific specializations once they become a Gold partner.
Why Choose a Microsoft Gold Partner
1. Expertise
Microsoft Gold Partners have to go through many terms and conditions before they are given the certification. There are specific exams that a certain number of their experts have to pass.
These are:
15 people from the applicant firm have to pass the core value exam for the Gold Certification
5 out of the 15 must pass a specialty exam.
Furthermore, the gold partner firms are supposed to maintain the partner status by going through the same process every year. Every year your chosen Microsoft Gold Partner has to work to continue Gold certification from Microsoft, and the 15 experts have to pass these two exams successfully.
So if you are migrating or planning to upgrade your current ERP system, you should always choose a Microsoft Gold Partner firm for implementation and gain assistance from Microsoft-certified experts.
2. Timely Updates
Microsoft constantly updates and improves its software and services in highly competitive times, where every firm uses the best solutions to stay up-to-date. So when you finalize a gold partner for your service implementation, always remember your provider is up-to-date with Microsoft for its training, services, and latest offerings.
3. Genuine Authorities with Licenses
A Microsoft Gold partner, comes with genuine product licenses that the other firms possibly can't have.
Here are some of the Gold-Partner benefits for you:
Help you analyze, plan and understand your needs
We design, develop and build your solution as per your requirement
We successfully implement and Go Live with your solution
We give you a solution demo before you buy
You get ongoing support
Conclusion
At DynamicsSmartz, we proudly invest in our experts. Gold Certification is costly and rare, which helps us analyze your current processes, incorporate best practices, and prepare for your project's success.You should always choose your implementation partner wisely as you need to stay up-to-date with the latest versions and require an advanced level of support for your business. Choose a Microsoft Gold Partner for your solution implementation and take advantage of many benefits.