Directions EMEA 2023 and Dynamics 365 Business Central's Future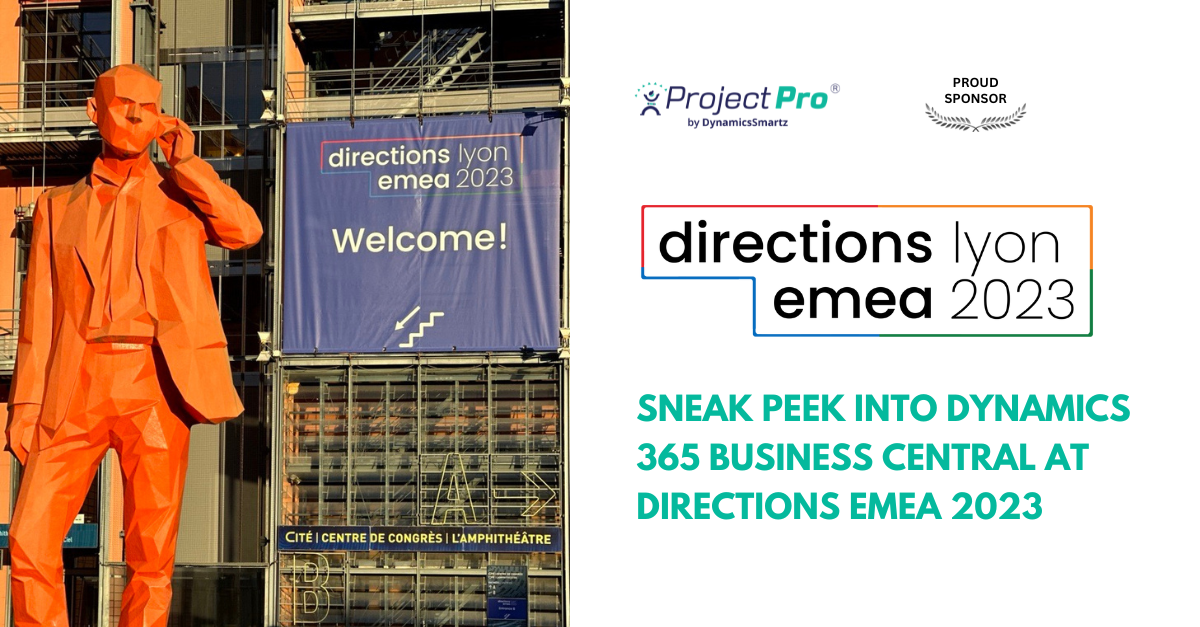 Have you ever wondered how the world of business applications is evolving with time and what it means for your organization?
We bet you've been thinking about the best way to stay ahead in this ever-changing landscape.
Well, you're in luck because we've got the scoop on all the exciting updates from Directions EMEA 2023, a community for Microsoft Dynamics Partners and SMBs looking to discuss their business challenges and do meaningful collaborations and knowledge transfer to shape a brighter tomorrow using Dynamics 365.
Before we dive into the juicy details about what's new with Microsoft Dynamics 365 Business Central, majorly dedicated to SMBs, let's chat about the challenges you might be facing.
Are you currently using Dynamics NAV or GP? You're not alone if you're contemplating a move to the cloud but feeling unsure about when and how to make that leap. Change can be a little daunting, but trust us, this could be the best time to consider that transition. DynamicsSmartz is here to help make it as smooth as possible.
What's New in Dynamics 365 Business Central?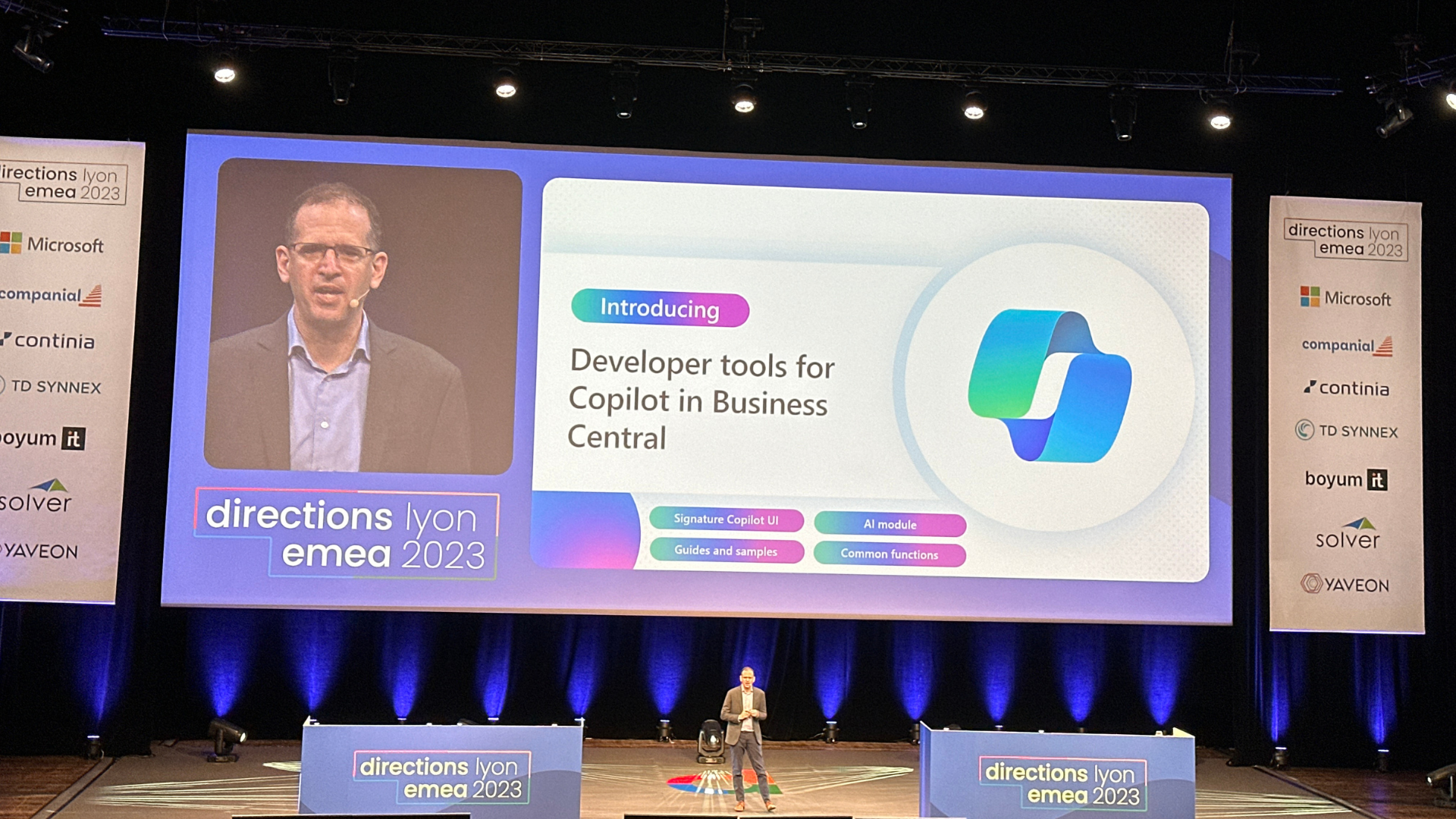 Dynamics 365 Business Central took center stage at Directions EMEA 2023, and the updates announced have the potential to transform the way businesses operate. Microsoft's commitment to enhancing this powerful platform was evident, and the exciting features and enhancements showcased will undoubtedly shape the future of business applications. Here are some highlights: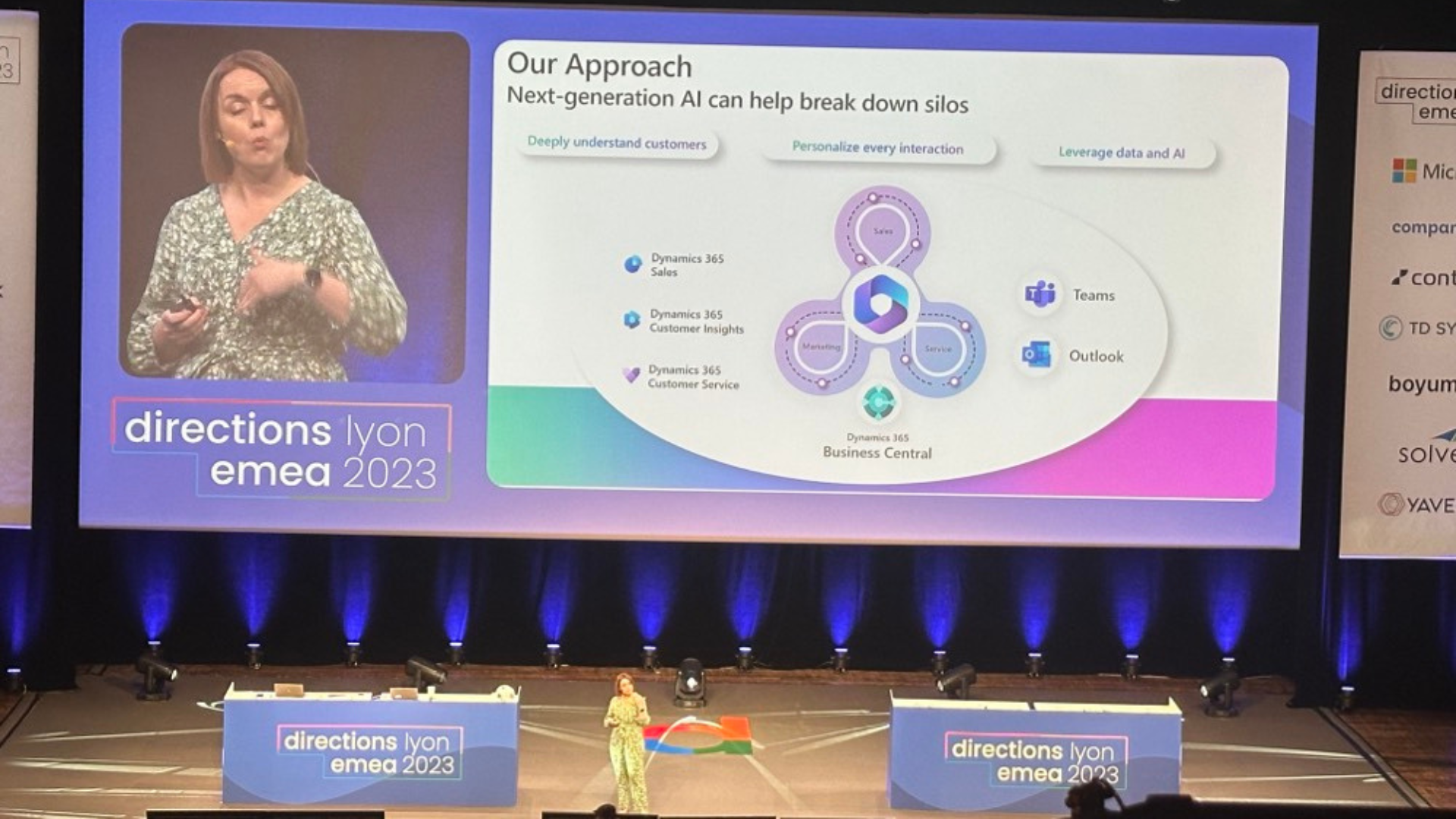 Enhanced AI-Powered Insights: Integrating advanced AI capabilities into Business Central promises to provide businesses with data-driven insights like never before. This enables more informed decision-making, optimized processes, and improved customer experiences.
Improved Automation: Microsoft is focused on simplifying and automating business processes. With enhanced automation tools, businesses can streamline their operations and reduce manual tasks, freeing time, and resources for more strategic activities.
Enhanced User Experience: The user interface has undergone a facelift, making it more intuitive and user-friendly. The goal is to improve the overall experience and accessibility for all users.
Seamless Cloud Integration: Microsoft is encouraging businesses to make the move to the cloud by offering better integration and support for cloud-based services. This means a smoother transition and access to the latest updates and features.
Global Expansion: Dynamics 365 Business Central is expanding its reach, making it more accessible for businesses around the world. This global expansion opens new opportunities for organizations looking to expand their operations internationally.
Getting Ready for the Future with DynamicsSmartz
Now, you might be thinking, "How do I prepare for all these changes?" Well, that's where we step in – DynamicsSmartz.
Upgrade and Migration Support: Are you considering moving from Dynamics NAV or GP to Dynamics 365 Business Central? It's a smart move, and we're here to make it hassle-free. Our team specializes in migration support, ensuring a seamless transition without disrupting your operations.
Customized Solutions: But we don't stop there. We love customizing solutions. Need something tailored to your industry or specific workflows? We've got you covered.
Training and Support: Because change can be challenging, we offer training and support to make sure you're comfortable with all the new tools and features. Our goal is to empower your team for success.
Go for Cloud Migration Now to Beat the Competition
Here's the deal: the future of business applications is in the cloud. If you've been on the fence about moving, now's the time. Microsoft is all in on the cloud, and the perks are hard to ignore – scalability, flexibility, and accessibility.
So, why wait? Let's embrace the future together, starting with these exciting updates from Directions EMEA 2023. Your business deserves to thrive in this new era, and we're here to make it happen. Let's chat, plan, and take your organization to new heights!