Strengthening Customer Relationships Now and For the Future: Exploring Dynamics 365 Marketing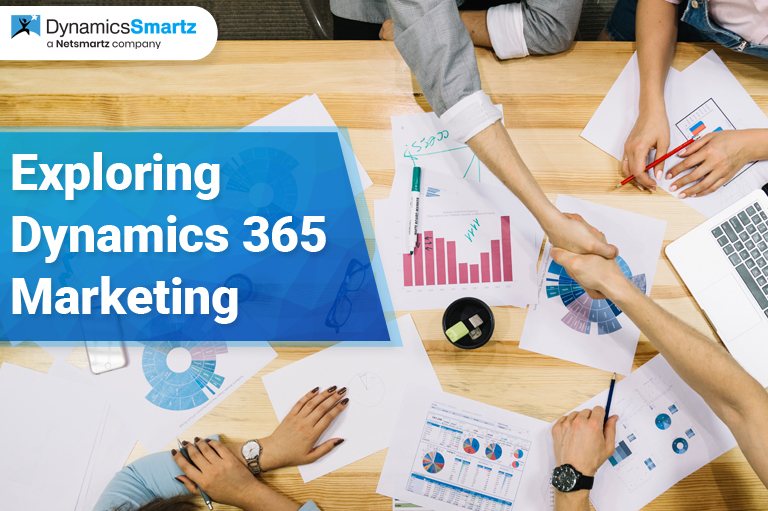 A buyer-customer relationship is the oldest and most important business concept. However, the idea of improving customer relationships has changed and morphed since the introduction of the internet, always in search for better reach out strategies.
Presently, there is nothing more significant than reaching customers in a relevant manner. From big size industries to small size vendors, everybody is trying to build relationships and scale their interactions with their current and prospective customers.
Microsoft Dynamics 365 Marketing is a software technology that shares its goal with yours when it comes to personalized customer engagements.
The Wave 2 release of Dynamics 365 Marketing allows users to have improved journey insights to enhance in-place previews and work re-imagined editing. Since Microsoft Dynamics Solutions have always proven to stay a step ahead in driving business journeys, let us dig into the three exclusive features of the Microsoft Dynamics 365 Marketing release Wave 2 plan that will be out this October.
Better Customer Journeys Than Ever
Dynamics 365 Marketing has paved the way for a positive customer journey, making the process a whole lot easier and productive. It has not only reduced the contextual steps for tasks but has made things more intuitive. Some of the visible enhancements that users will find with the latest release include:
Reduced load time, faster panning, and quicker zoom for added fluidity on the fly.
Users can now directly add the next step of the journey to the canvas without switching between the properties pane and toolbox. In short, a reduced effort and a big save on time
Fewer errors with action enabled tiles that can be used to plan the right time to start, wait options, enable if/then, and wait until like commands.
Easy to understand charts and overlays to help you analyze performance with insights into the journey
An easy to explore canvas view that allows user to zoom, drag pan, or choose horizontal/vertical layouts for a custom feel.
Integrated Meetings With Microsoft Teams
The unexpected spread of COVID-19 has made in-person meetings a distant memory. This has paved the way for digital platforms such as Microsoft Teams, and pairing it with Dynamics 365 Marketing, we have managed to create a more defined integrated experience.
The recent release of Dynamics 365 Marketing comes with event registration functionality for an easy switch between online streaming sessions.
Customers can access virtual events with one-click check-in from the event registration email sent from Dynamics 365 Marketing.
Seamless tracking of the events to design customer journeys based on event experience measured through customized surveys generated through Microsoft Dynamics 365 Customer Voice to further use the insights for planning business journey.
Social Media and Performance Monitoring
Since the current generation believes more in utilizing the power of social media, Dynamics 365 Marketing has jumped onboard. Users who are looking to explore and implement social features for Facebook, LinkedIn, and Twitter, Dynamics 365 Marketing has packed in extra improvements for them, too.
It brings a completely new user interface which is more practical when it comes to authoring posts, images, emojis, or even deleting posts.
The calendar brings fresh new visuals with more vibrant colors and icons with ease to post directly from the calendar.
LinkedIn enthusiasts will now get support for both company and personal profiles. This will help users have more advantages with lead generation using the insights from LinkedIn Matched Audiences.
Last but not least, users can even define KPIs for comments, impressions, reactions, or more depending on their customer engagement plans.
In simple words, Dynamics 365 Marketing is the complete package for users who need to have maximize their customer engagement. All you need is to reach out to an expert Microsoft Gold Partner firm who can help you leverage these features for maximum business productivity.
Good Luck!
Are you having a hard time taking your customer journeys forward? Are you struggling to create impactful customer interactions due to a lack of technology support? Our experts at DynamicsSmartz can be the help you need to reach your goals.
Plan a quick consultation session with our experts to learn more in detail!