Highlights from DynamicsCon Live 2022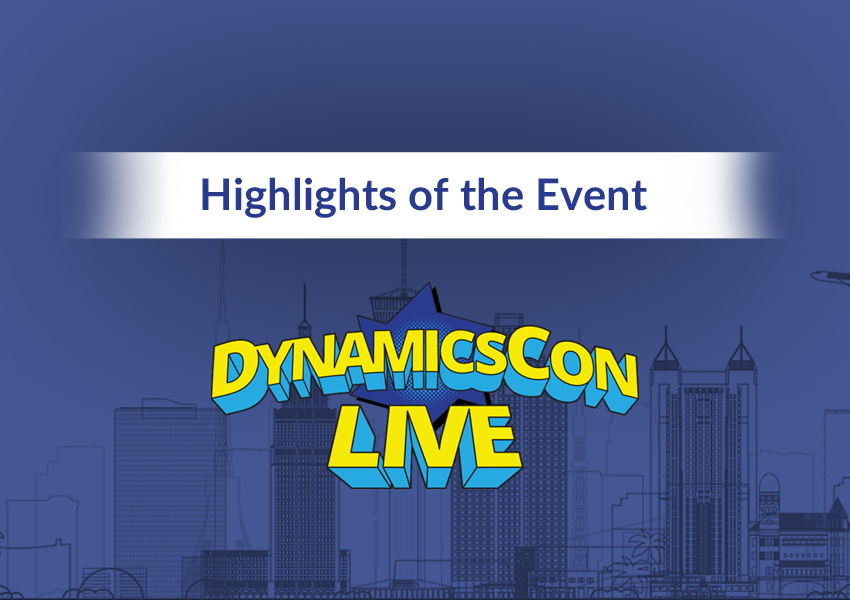 The second edition of DynamicsCon Live came to a close. The two-day multi-track event focused on networking opportunities and engaging educational sessions covering Dynamics 365 Business Central, Finance & Operations, GP, Power Platform, and Customer Engagement.
DynamicsCon Live is a two-day conference for Microsoft Dynamics 365 Business Central users and professionals. Hosted by the Dynamics User Group, DynamicsCon Live 2022 presented expert speakers, networking opportunities, and engaging educational sessions on the most recent tools, techniques, and products.
DynamicsCon Live is an excellent opportunity for community building, learning, and growth around Dynamics365 and PowerPlatform. This event provided the perfect opportunity to learn from the best and enhance your skills.
Experts in the field share their first-hand experiences with each platform. At DynamicsCon live, you can learn how to navigate common problems, streamline workflows, and use key features that you may not even know existed.
The two-day sessions have been crafted to help build a story that reflects, back and forth between sessions, to help deliver a robust picture of the benefits and abilities of D365. There are 5 tracks total, including Customer Engagement, Power Platform, Business Central, and Great Plains.
Dynamics User Group (DUG) is a user and partner community, independent from Microsoft, focused on personal and professional growth for Microsoft Dynamics 365, Dynamics GP, and Power Platform professionals.
DUG empowers everyday users, administrators, developers, and partners with the tools and information required to excel in their professions.
"Community is the active and continuous intersection between Microsoft, partners/ISVs, and customers. This collaborative environment allows partners to reach more users, showcase their products in a variety of settings virtually and in-person, and allows partner/ISV members to connect with each other", says Molly Fuschel, President of Dynamics User Group.
The following speakers presented at DynamicsCon 2022: AJ Ansari, Belina Allen, Ben Baxter, Dave Wiser, David Wheat, Kristen Hosman, Shannon Mullins, April Dunnam, Dian Taylor, Kylie Kiser, Alex Meyer, Greg Marks, Justin Carter, Amber Bell, David Laster, Mark Polino, Mary Myers, and Victor Dantas.