Why Your Business Needs to Upgrade to Dynamics 365 Business Central?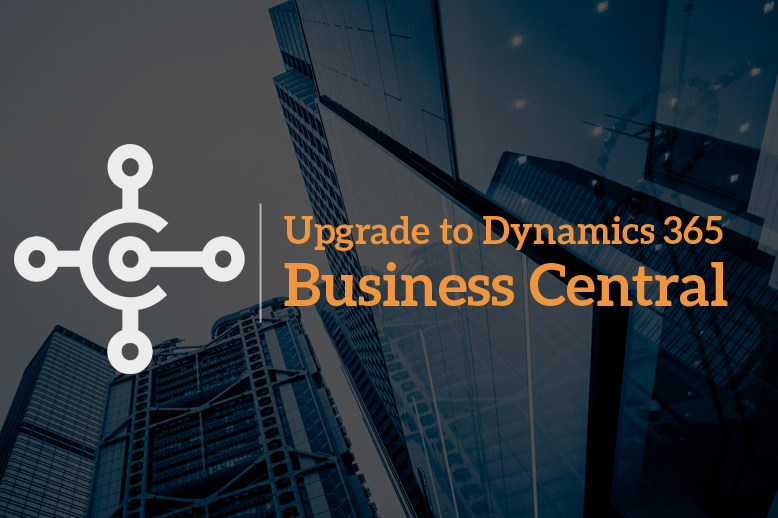 That's the one question everybody will ask before making a choice to migrate to a more feature-rich and stealthier technology. Simply speaking, if the existing software you are using is responding slower or working inefficiently as it used to be years ago when it was new, you may now think to upgrade. If processing data and security features are posing issues and making it vulnerable to hacks and intrusions, it's time to start fresh with a new software as a remedy to all such woes.
A while ago, the software you are using might have met your business needs and challenges efficiently, it doesn't mean it will always perform the same when the dynamics of the business changes. In February 2017, a study from the Aberdeen Group, a technology and services company found that 55% of businesses that choose to update their ERP system do so because they wish to 'take advantage of new functionality'. Other reasons included:
The new version offers enhanced ease of use – 29%
The new version is more flexible – 27%
The performance of the old version is inadequate – 26%
The vendor no longer supports the old version – 22%
The old version is incompatible with emerging technologies – 20%
The company that provided you the software is constantly upgrading the software and rolling out new releases and it's easy to get caught in a never-ending cycle of upgrades. For many, this proves costly and also leads to "upgrade burnout." Consequently, businesses stop upgrading the software frequently. Once this stage appears, the software quickly becomes out of date and no longer provides the evolving benefits.
"Money isn't such a big issue for the leading entrepreneurs when it comes to ERP upgrades", says Shawn Sauve, Director of Sales and Operations, Netsmartz. "Their major concern is the database complexity. For them the biggest fear is that they might end up losing the most important information in the process. And it is our responsibility to help them overcome their fear and empower them with the best of technology."
If you are experiencing any of the following, it means your ERP software is too old to handle your business processes:
You are not getting new features and updates that your competition is capitalizing upon.
You are still using several systems and executing processes from different nodes.
The data and information has to be manually punched in.
Duplication of data and frequent instances of human errors are observed.
The reporting is not comprehensive, relevant and user-friendly.
Data analytics and insights are not satisfactory. You are unable to make informed decisions.
The efficiency of your employees is stagnant, and slower processes are affecting the quality of your product development, manufacturing and customer service.
Must read: Top 10 Reasons to Migrate from Salesforce to Microsoft D365
What Should You Do?
Go for Microsoft Dynamics 365 Business Central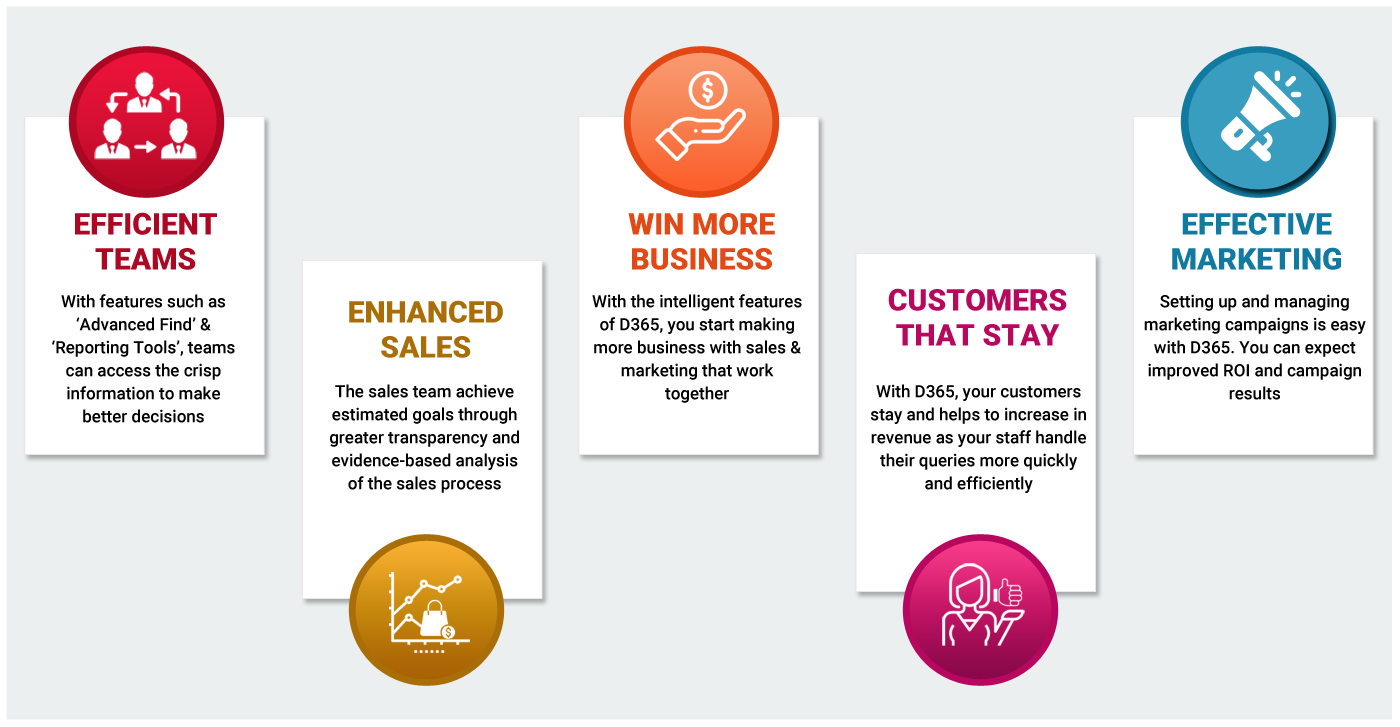 Why You Should Upgrade to Dynamics365 Business Central?
Apart from those who are using an ERP from other companies, there are businesses that are already using Microsoft software products including NAV and D365. Again, the question arises–should they also upgrade to D365BC? Will their existing software solution will become obsolete? Should they upgrade now? How much the upgrade will cost to them?
Integrated. Intelligent. Scalable. These are what we can refer to as the USPs of Dynamics 365 Business Central. With features and capabilities that can be customized as per the needs of a business, it is an all-in-one business management solution that integrates accounting, sales, supply chain, reporting, operations, and project management in one single dashboard. In order to generate real-time and actionable data from every business process, Power BI is embedded throughout the software. Moreover, the user interface (UI) is now cleaner that can be personalized to access more functionalities as and when needed.
Dynamics 365 Business Central is a powerful and customizable cloud-based software that offers all the functionalities and capabilities that are available in Dynamics NAV. Since its launch, Microsoft is putting great resources behind D365 BC and have already plotted out a roadmap for future development, migration, integration and augmentations to become as an end-to-end solution for all aspects of business operations and processes. This includes –
Supply chain and inventory management
Project management
Accounting and financial management
Operations management
Human resource management
Sales management
Service management
Manufacturing
In addition, Microsoft Dynamics 365 Business Central is integrated with features to provide the rock-solid data security and outstanding support for mobile devices, which are quite imperative for all types of businesses today.
The Evolution of Dynamics 365 Business Central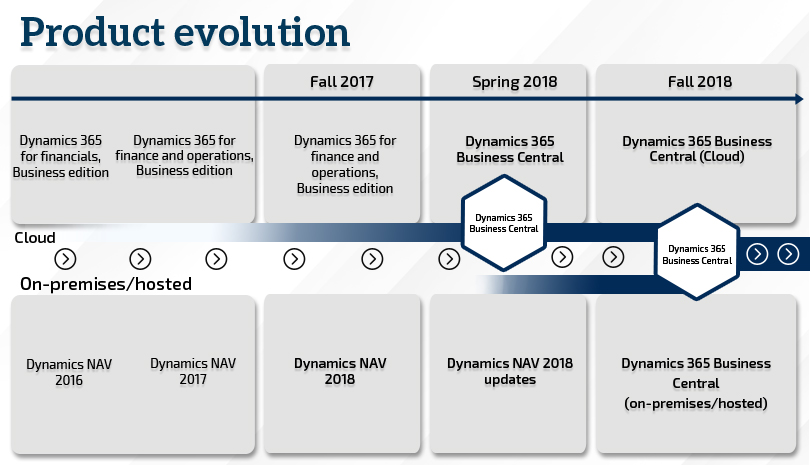 Upgrading to Microsoft Dynamics 365 BC
D365 BC is available worldwide for cloud, hybrid and on-premise deployments. If you are an existing customer of Dynamics 365, you can upgrade whenever you want to with the help of your software provider.
Dynamics NAV customers can upgrade to Dynamics 365 Business Central on-premise using the License Migration Transition Upgrade (LMT Upgrade) if they have a business ready enhancement plan (BREP). For customers subscribed to NAV 2018 can seek assistance of their software partner on moving the data across and starting the Business Central subscription.
Because of the changes in how Microsoft is licensing Business Central, a conversion table has been created which shows the exchange rate for upgrading from perpetual NAV concurrent licenses to Business Central named user licenses. These conversions are only applicable for licenses which were purchased before October 1st 2018. For any licenses purchased after this date, the conversion ratio will be 1:1.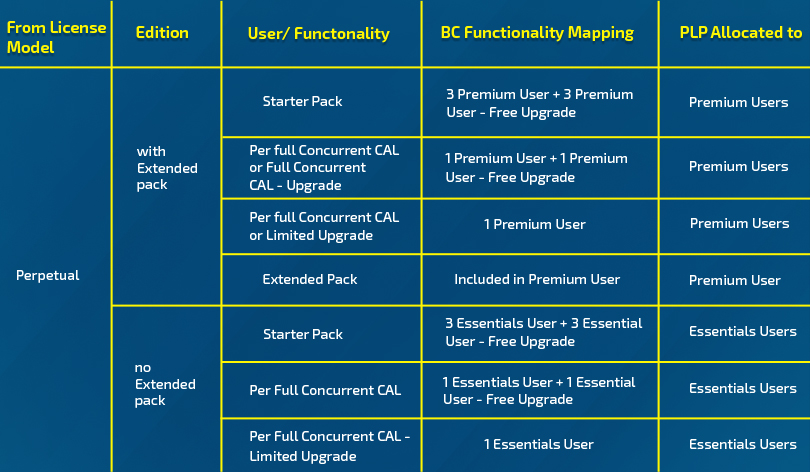 Must read: How Existing Customers Can Upgrade to Microsoft Dynamics 365 Business Central
How to deploy Microsoft Dynamics 365 BC?
A number of deployment options available for D365 BC.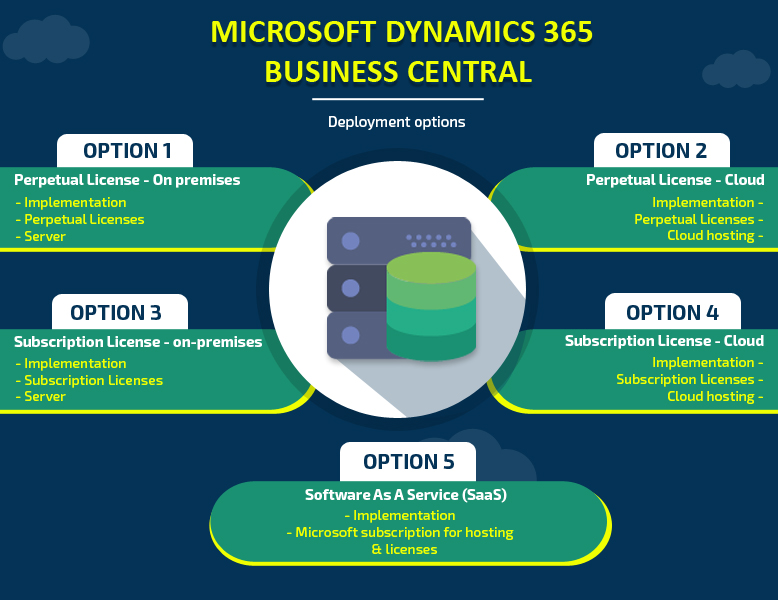 Is there a Deadline for Customers to Upgrade to D365 BC?
Microsoft has done all the legwork. The upgrade is not as if we update our software and applications installed on our computers. A process has to be followed considering different aspects like data, and add-ons, while upgrading to D365 BC. For existing Dynamics users, the upgrade can be done until June 30, 2020. Microsoft is even offering discounted pricing to those going for the upgrade. Post June 30, 2020, an existing customer will have to pay the full price just like a new customer for Microsoft Dynamics 365 Business Central licenses.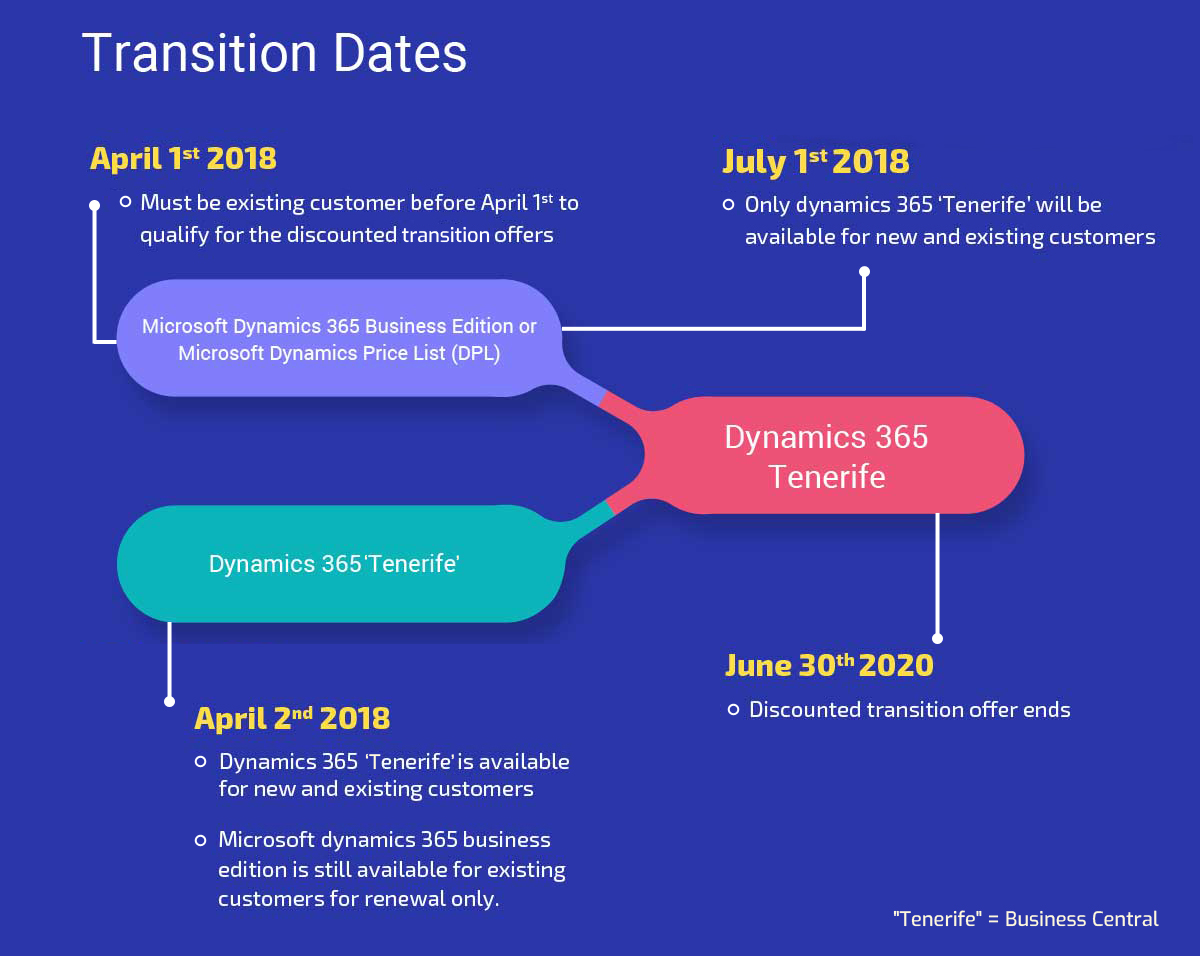 According to Microsoft, Dynamics 365 BC serves both as an application and as a platform with full NAV application objects, Dynamics 365 branded vertical solutions, and Microsoft ISV Cloud Embed program where specific vertical add-ons can be built. Since its launch, the software is continually evolving after getting feedbacks and requests from users.
You can find more information and stay up to date on new Dynamics 365 BC happenings by subscribing to our blog. At DynamicsSmartz, the teams track all the upgrades and implementations and incorporates the changes in solutions for the customers. We have customized offers for existing Microsoft Dynamics NAV customers looking to upgrade to Microsoft Dynamics 365 Business Central. This means that any risk of overrun is carried by us, so you won't get an unexpected bill at the end. Combined with our competitive day rates, we often come in cheaper than our competitors.